Ruqaiyah Abdu-Allah, welder apprentice at Halifax Shipyard, is one of the best young welders in Nova Scotia and is representing the province on the national stage at the Skills Canada National Competition (SCNC) on May 26 and 27 in Vancouver.

A graduate of the Pathways to Shipbuilding program for African Nova Scotians, Ruqaiyah completed a two-year welding program at Nova Scotia Community College before joining Halifax Shipyard in August 2020 to build ships for Canada.
Ruqaiyah recently competed at the Nova Scotia Skills Competition, taking gold in the post-secondary welding category and earning her spot on Team Nova Scotia competing at SCNC.
Before learning about the Pathways to Shipbuilding program, Ruqaiyah wasn't sure of her career path. It was a suggestion from her mother that steered her into the program.
"I thought I wanted to be a teacher, but in grade 12 it seemed like that wasn't the path for me. In May of my last year of high school, my mom asked me if I wanted to be a shipbuilder and told me about Pathways to Shipbuilding. At that point I didn't even know what welding was," says Ruqaiyah.
The program, offered through the Irving Shipbuilding Centre of Excellent with NSCC and in partnership with community, industry, government, and academic partners, including the East Preston Empowerment Academy, is designed to offer support for those underrepresented in the shipbuilding industry to build lasting careers.
Ruqaiyah applied to the Pathways to Shipbuilding program and was accepted, joining 19 classmates who would quickly become family to her.
"I had no idea what to expect, but it was awesome. All the students built such a strong bond and connection with each other and with our teachers, and I believe that's what carried us through the program and let all of us succeed," says Ruqaiyah.
Ruqaiyah is quick to point to her support network as a key factor in her success, including her classmates-turned-coworkers and her supervisor at Halifax Shipyard, Corey Sargent. "Corey is a great supervisor and gives me all the tools I need to succeed. Not just the physical tools, but everything I need to have a great day, a safe day, and be positive at work."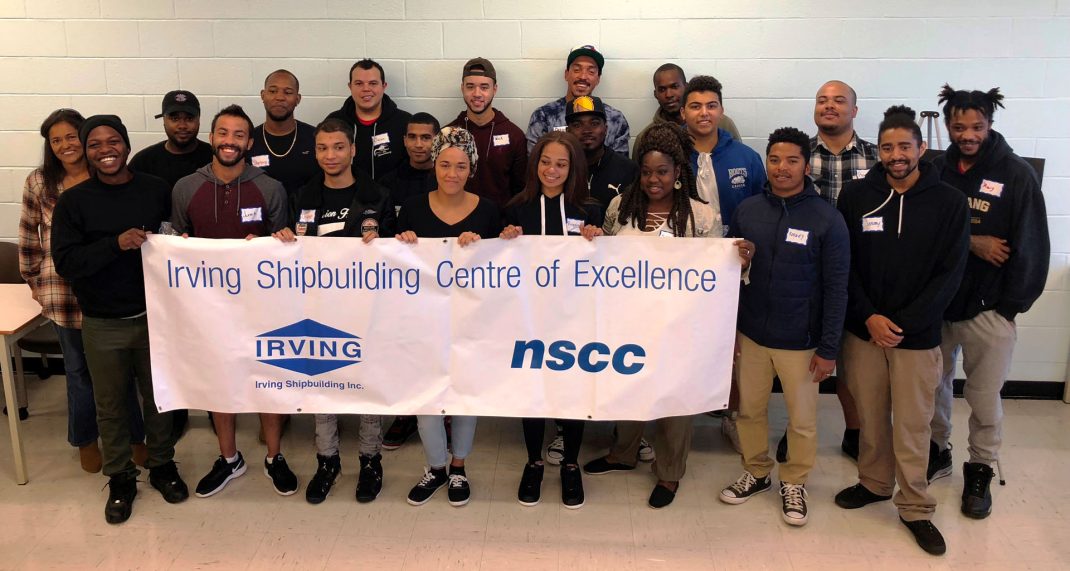 She also highlights Irving Shipbuilding's Apprenticeship program and newly introduced Skills Coaches as important supports as she grows her career and advances in her trade.
Ruqaiyah will be travelling to Vancouver for SCNC, hosted partly in person for the first time since 2019. She will join more than 300 competitors from across Canada in person, with an additional more than 200 competitors competing online.
"I'm excited to compete and just trying not to let the nerves creep in. It felt amazing to win at Skills Nova Scotia and earn my spot at Skills Canada," says Ruqaiyah, "The work I do is rewarding and I enjoy it, so I'm going to focus on that and have fun."
As Ruqaiyah heads to SCNC, she has her 2,000+ teammates at Irving Shipbuilding cheering her on.
"We're proud of Ruqaiyah and wish her best of luck at Skills Canada National Competition," says Kevin Mooney, Irving Shipbuilding President. "She is an excellent representation of our talented workforce and shows us that the future of Canadian shipbuilding is bright."