Research and Social Impact
Pathways to Shipbuilding graduates see bright futures at Halifax Shipyard
More than creating jobs, the Pathways to Shipbuilding program strives for diversity and equity in Canadian Shipbuilding. The initiative, supported by Irving Shipbuilding, Nova Scotia Community College, Apprenticeship Nova Scotia and community partners, has helped position two cohorts of diverse women and a cohort of Indigenous apprentices to begin meaningful careers in shipbuilding.
The most recent Pathways to Shipbuilding program for African Nova Scotians began in 2018 and concluded in June, 2020. Despite the challenges of a global pandemic, the class of 20 future Welders finished with a 100 per cent graduation rate, 13 with honors.
We caught up with the newest Pathways grads, now part of the crew at Halifax Shipyard to hear about this step in their journey.

---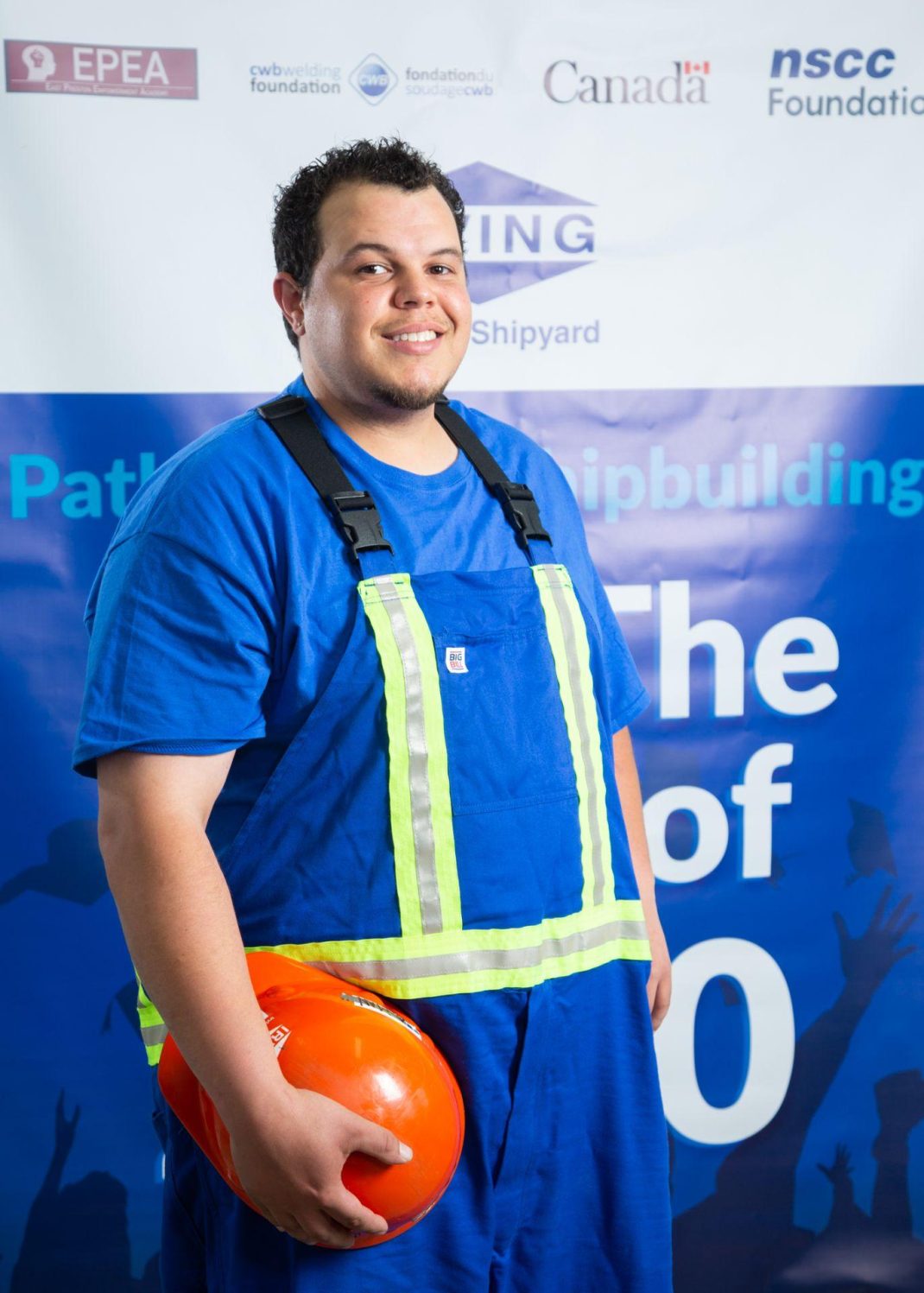 Deion Parsons, Welder Apprentice
Q: What's the most exciting thing about where you are right now in your journey?
A: "The most exciting part is knowing that this is what I'm going to be doing everyday, building these ships."
"When we see the future ship named after William Hall in the Halifax harbour, we'll be able to say that our buddy Tyrell welded the coin on the keel to give that ship luck. This is a pretty cool place to work."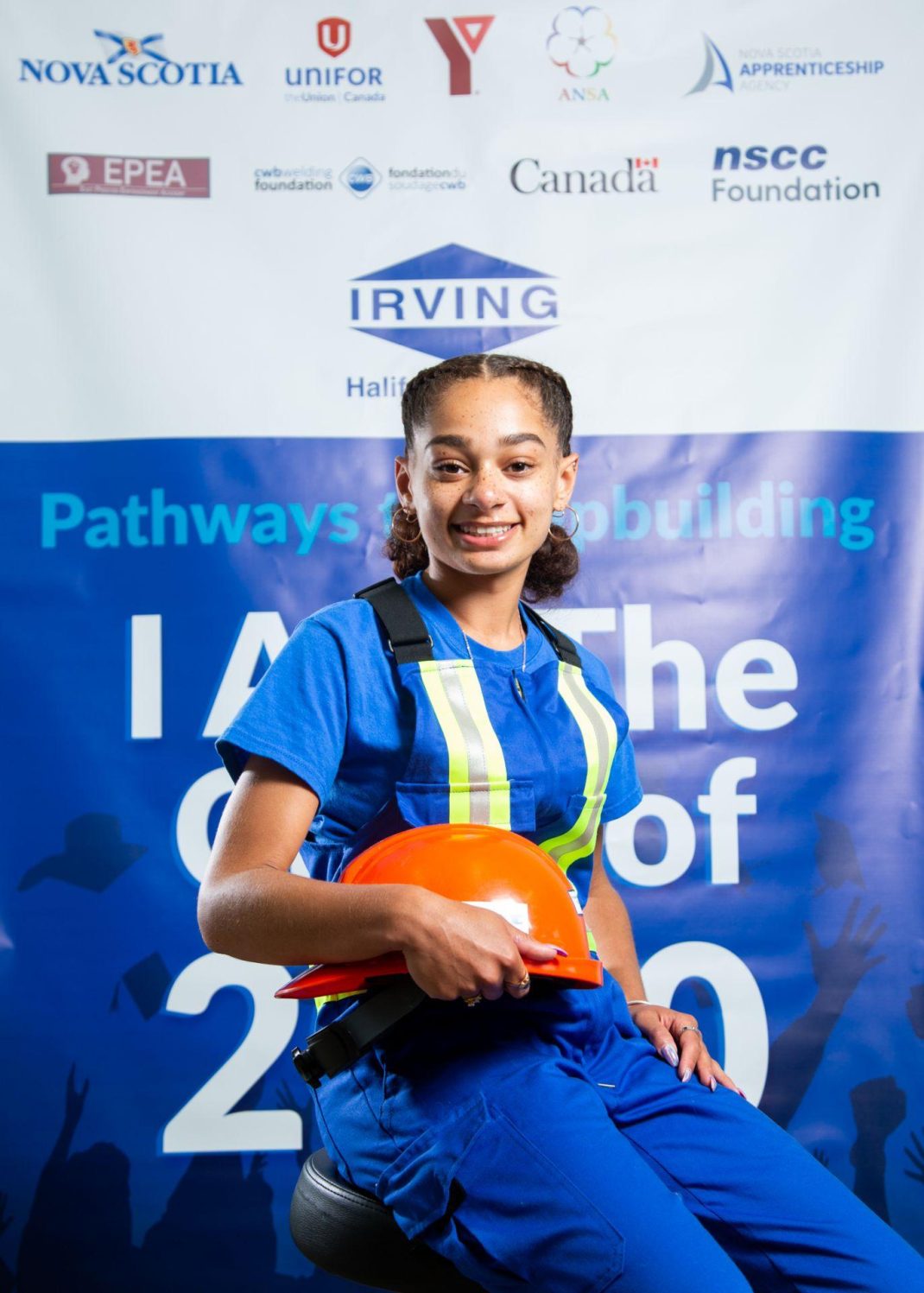 Ruquaiyah Abduh-Allah, Welder Apprentice
What does it mean to you to have been a part of a unique program like Pathways to Shipbuilding?
A: "It's important to me that I had the opportunity to join the Pathways Program and that I am on my way to being successful in my career. It's important for programs like this one to happen so that more people from Black communities will see the possibility of working at Halifax Shipyard."
Q: What get's you excited when you come to Halifax Shipyard?
A: "Since it's all new, time goes by really fast. I just keep my head down and I get to work. I appreciate that – it's fun."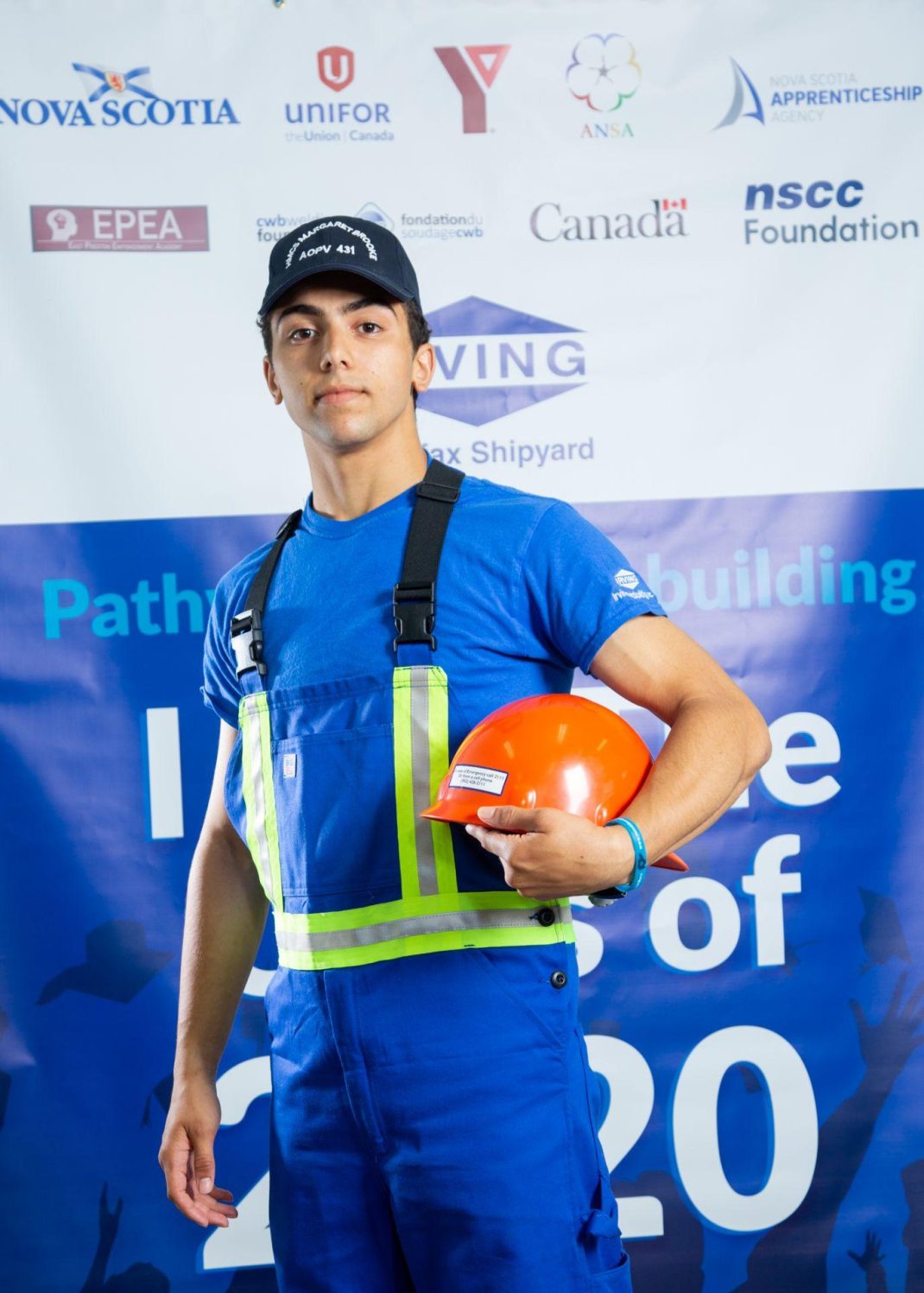 Zachary Okoh, Welder Apprentice
Q: Who were the influencers involved in the Pathways program that contributed to your success?
A: We had a great teacher, Adam McInnis, who is a Production Supervisor from Irving Shipbuilding. The program taught us a lot, all the skills we needed. We were also given a lot of support from the East Preston Empowerment Academy, which really helped to open up doors.
Q: What's something you want people to know about your Pathways experience?
A: "It's one thing to come across an opportunity like the Pathways to Shipbuilding program, but another thing to take advantage of it and give 110 per cent. It was up to us to show up and do the work everyday to make it to where we are now. The hard work pays off."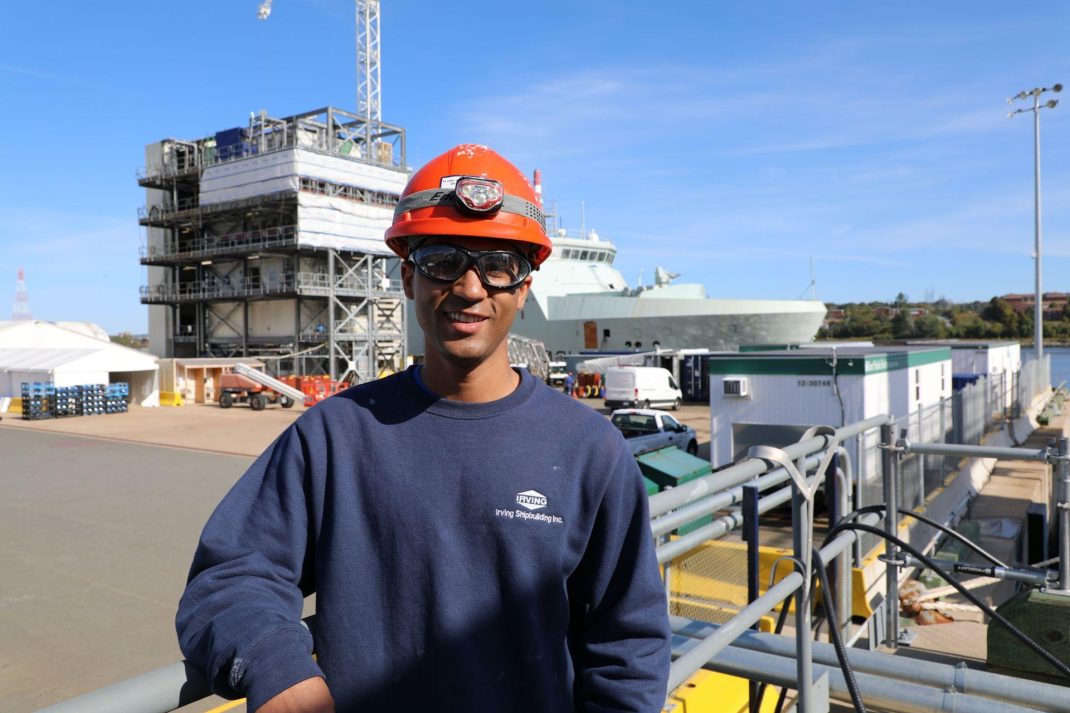 Tyrell Young, Welder Apprentice
Q: What was it like to take part in the Keel Laying Ceremony for the future HMCS William Hall, the first ship for the Royal Canadian Navy that will be named for a Black Canadian?
A: "It was definitely an experience. It was just such a powerful moment for Nova Scotians and Black Canadians. It really gives us hope and passion to build ships for the Royal Canadian Navy. It was definitely breathtaking."
Q: What led you to explore the Pathways to Shipbuilding Program?
A: "I was in my barbershop. I told my barber that I wanted to apply to become a Welder and he ended up telling me about the Pathways to Shipbuilding Program. It goes to show that you can come across opportunities anywhere."
Q: What would you say to someone considering a Shipbuilding career?
A:"I'd say there's a lot of opportunities in the industry. Always take what you can because you never know where it could lead."
---
Q: What does the future look like to you?