We are investing in our people by providing opportunities for development in skilled trades.
Earlier this year, six employees from the Services department successfully applied to begin Metal Fabrication apprenticeships at Halifax Shipyard. These individuals have now completed a two-week internal training course designed to provide key safety training and an introduction to the skills and knowledge they will need to build during their apprenticeship. They are drawing on the experience they gained in the Services department and seeking every opportunity to learn and challenge themselves.
After completion of the training course, they moved into the Assembly Hall to begin building their Metal Fabrication skills on the production floor. They are supported by their supervisors, crew, the training department, and the apprenticeship team. As apprentices they have regular check ins to review safety, quality and how they are progressing in the trade. Once the apprentices achieve 5400 hours, they will be able to write their Red Seal exam and become certified Journeypersons.
The apprentices are happy to have this opportunity to take on an apprenticeship and feel supported and motivated to develop new skills. We look forward to watching them progress and are delighted that this initiative has had such a positive start!
We caught up with Garrett, Caelyn, Craig, Sherif, John N, and John C to see how they are enjoying this new journey so far!
---
GARRETT GARLAND, Started with Irving Shipbuilding in January 2020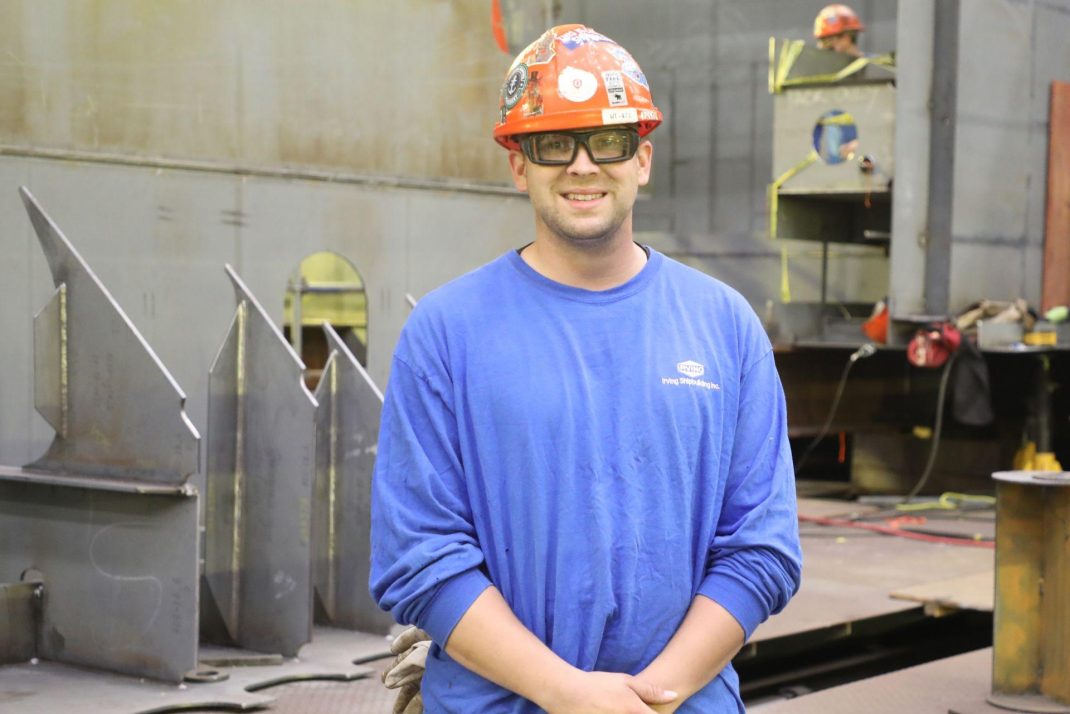 "The reason I took on this opportunity is because this is the most hands-on trade, we offer in shipbuilding and I love a challenge. The versatility of jobs and problem-solving is stimulating and gratifying. The transition from Service to Metal Fabrication has been great and previous experience working in the voids and tanks has been useful. The support from my brothers and sisters of Local 1 has been phenomenal. The opportunity for growth and development is plentiful within the Irving Shipyard but not just given out. If you can see the path for yourself and want to accomplish some amazing things GO FOR IT! This apprenticeship has given me opportunity to challenge myself and grow immensely, don't let lack of experience get in the way of finding yourself."
---
CAELYN DAVIDSON, Started with Irving Shipbuilding in April 2019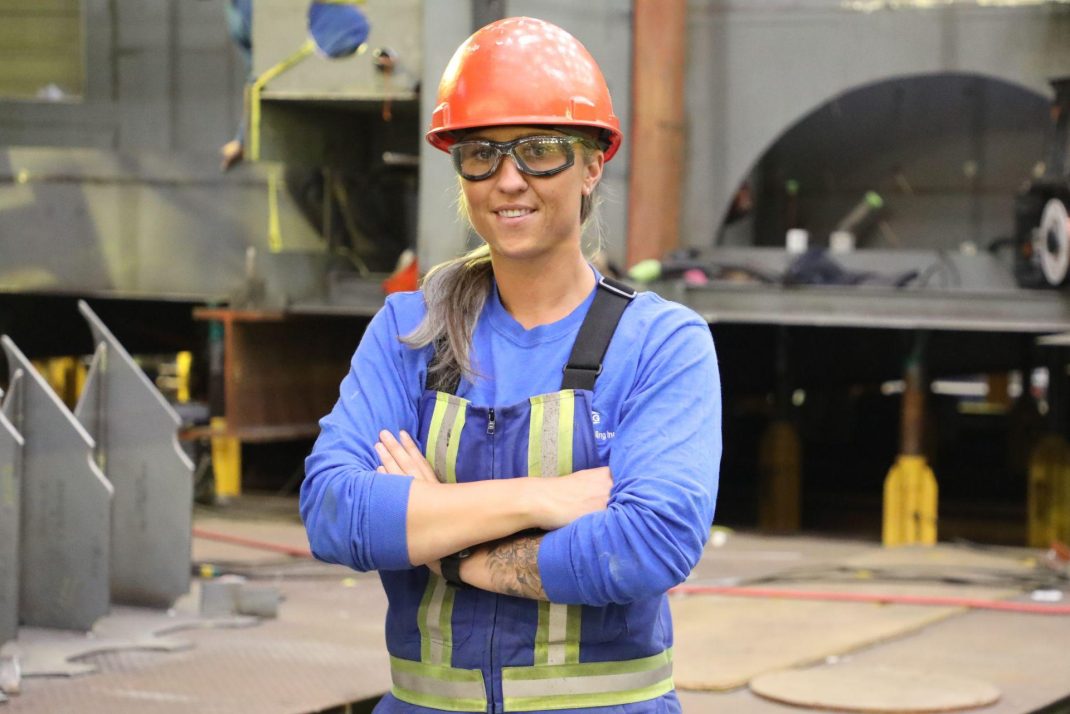 "The transition into Metal Fabrication has been very rewarding. The ongoing support and knowledge I've received from my colleagues and management has made this transition very engaging and a great learning experience. I am the type of person that loves a challenge and to be given such an amazing opportunity from Irving to both advance my career and learn a new skill set is extremely exciting. When a company offers opportunities like the one I have earned, the employee feels the company is not only invested in the future of the business, but also in the future of the people working for them. I am very excited to see how far I can climb within the organization, and I am looking forward to giving back to the company that has given me so much during my time here."
---
CRAIG NICHOLSON, Started with Irving Shipbuilding in September 2018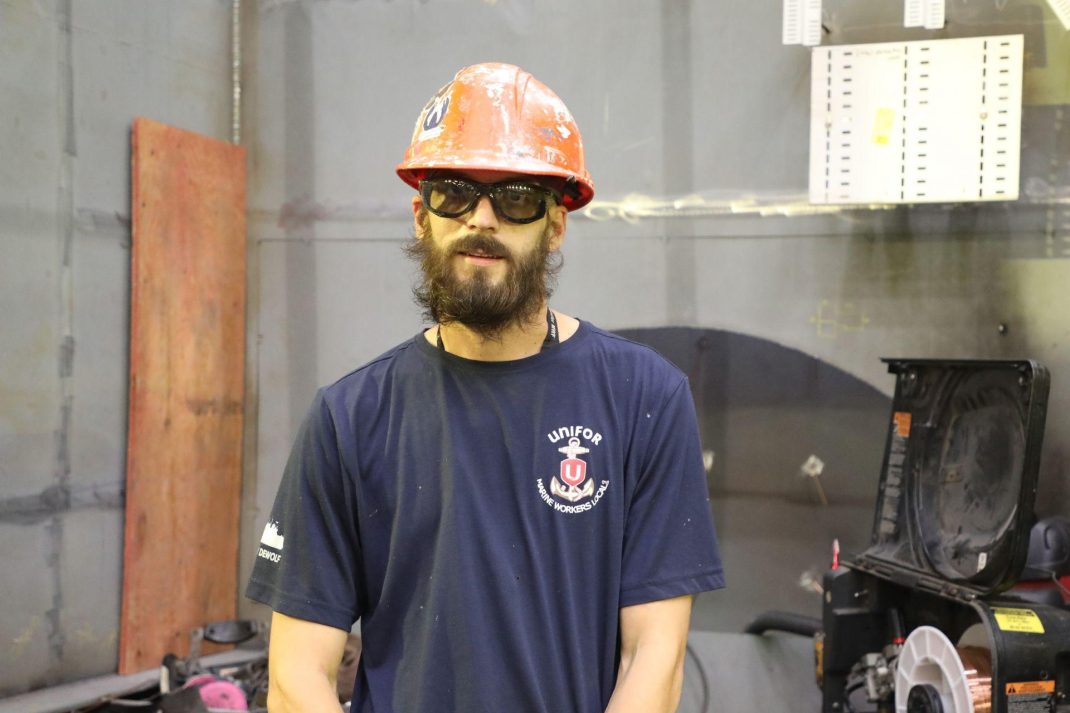 "I have been involved with painting/services for 20 years. I am always looking for my next challenge and gaining new skills and eventually a Red Seal is exciting and satisfying. The training provided and the support of Journeypersons on my crew have been very helpful. The skills I am developing will help my career as a shipbuilder and I am very grateful for the chance to gain a better education for myself and family."
---
SHERIF DEROUICHE, Started with Irving Shipbuilding in January 2020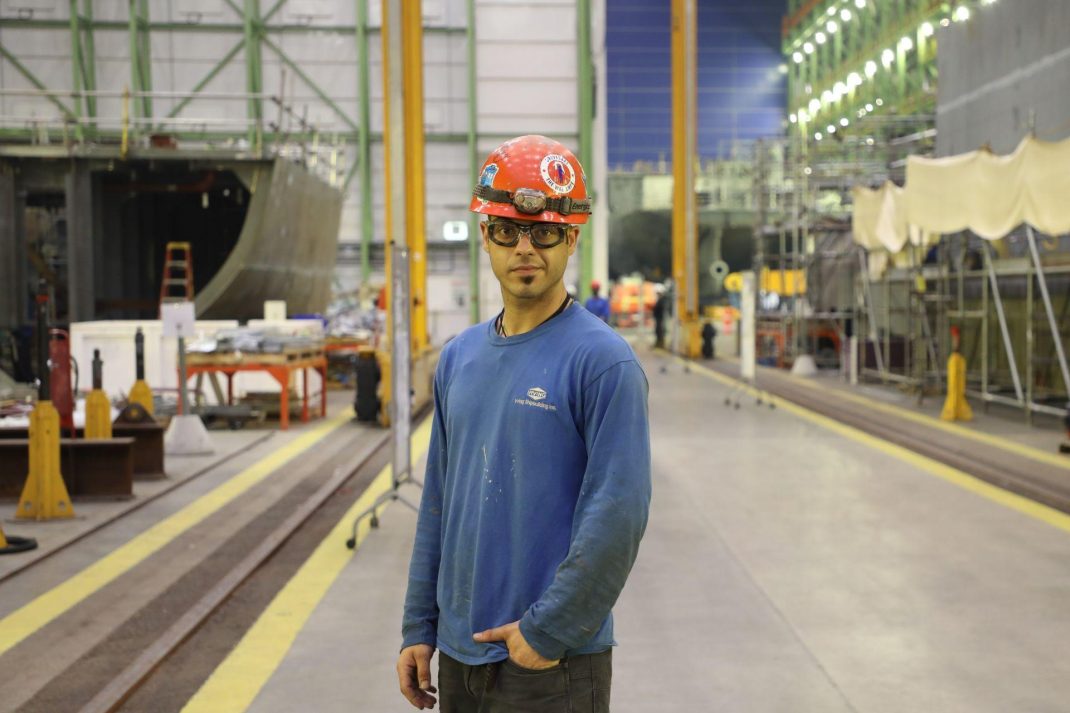 "I studied Metal Fabrication as I imagined it would give me a better future. Since becoming an apprentice, it has been rewarding but still very challenging. I believe working at the Halifax Shipyard prior to this work transition has made the experience feel a lot more natural. The people involved have been really helpful and supportive through it all, especially on the hard days. I learned practically everything I know about trades from working at the shipyard. I am proud of who I have become here, and am glad this journey has begun."
---
JOHN NICHOLAS, Started with Irving Shipbuilding in May 2010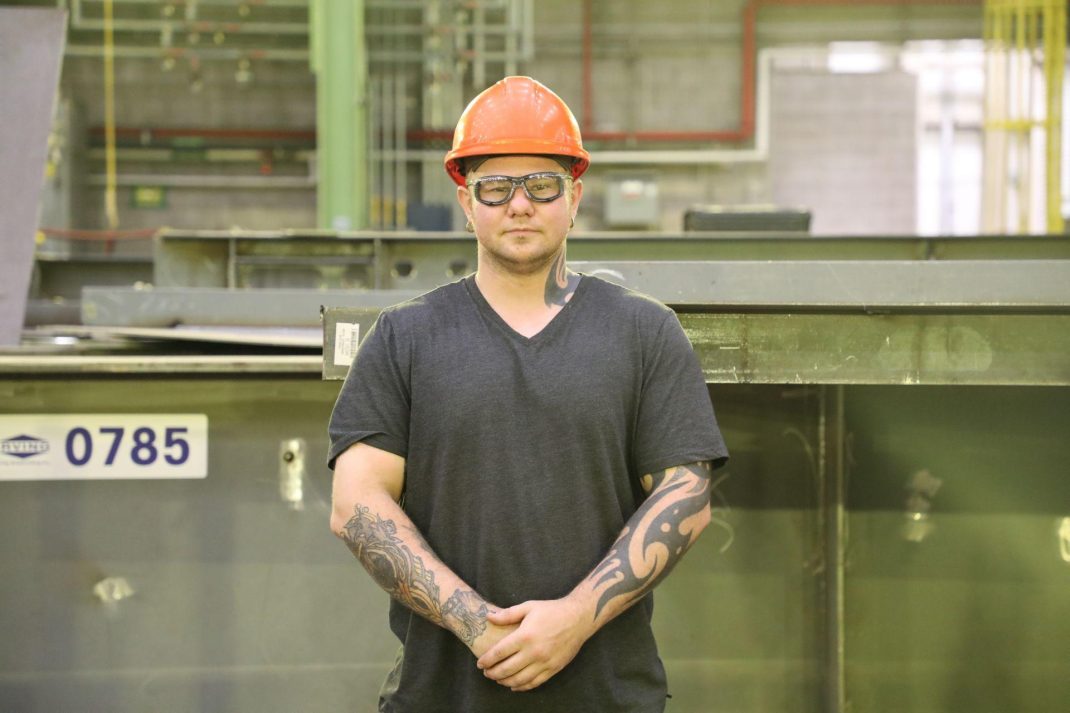 "I made the change to Metal Fabrication because I wanted to help build the structure of the ships with my own hands. As much I loved seeing the final paint job, I've been doing it for so long and wanted to craft with steel and make it rain embers cutting, grinding, and fitting the ship piece by piece. It's very exciting learning a new craft and challenging trying to absorb all the new information. Since I stepped foot into Metal Fabrication, everyone has been more than a helpful hand. The trainers and my coworkers have been patient, giving me advice and showing me tips and tricks along the way. I really have to tip my hat to everyone who has worked with me. I hold them all in high regard. I consider myself very humbled to have this opportunity and have my work cut out for me literally and figuratively. There are many opportunities that are attainable to those with years of experience or just starting out."
---
JOHN CHISHOLM, Started with Irving Shipbuilding in January 2021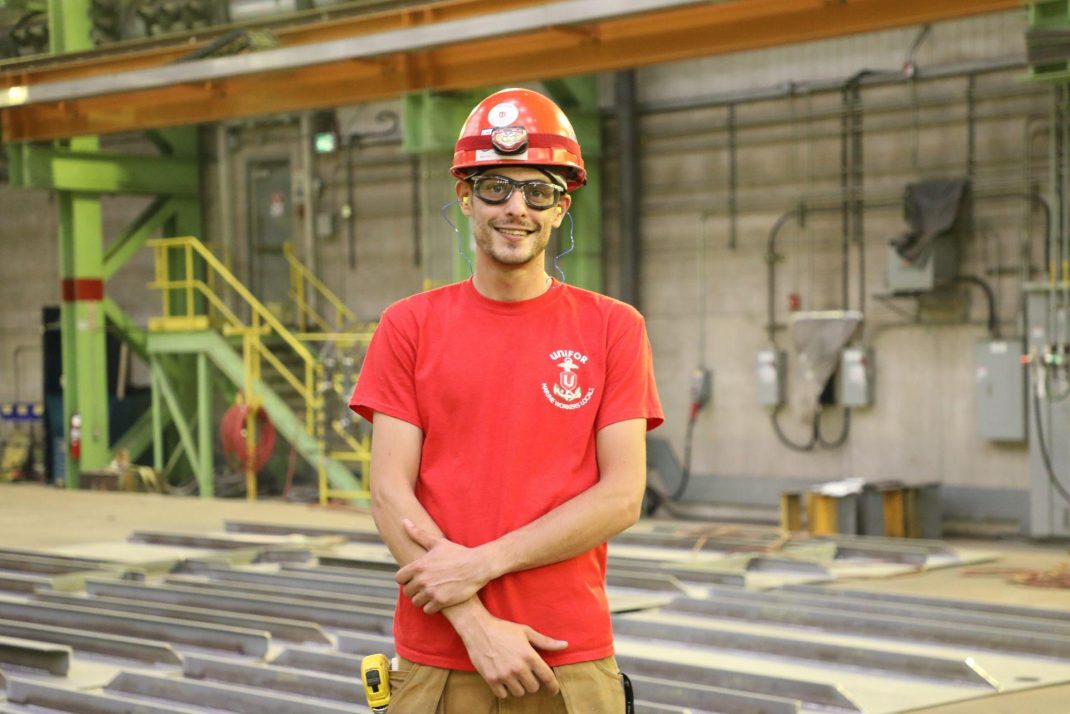 "I went to school for Metal Fabrication at NSCC for 2 years and have always wanted to work at Irving Shipbuilding. To be able to say that I helped build these ships in some way is pretty amazing when you see the steel come in one door and a ship going out the other. I worked in the service department for about 6 months until I was able to apply internally to a Metal Fabrication apprenticeship. The transition to Metal Fabrication through the apprenticeship program with the team has been very painless and easy! I am very excited to earn my Red Seal certification and continue to be a shipbuilder with Irving."

---
We are hiring Metal Fabricators – visit https://careers.jdirving.com/ to learn more!