Progress on Canada's third Arctic and Offshore Patrol Ship (AOPS) at Halifax Shipyard continues to make great strides with the recent installation of the 440V Low Voltage Switch Board Cable, a key component in bringing power to the vessel.
The complex installation of the 72-metre cable weighing 380 kilograms (840 pounds) required a team of 17 electricians, threading the cable from the Low Voltage Switchboard through the main engine room to the Engineers Workshop. The installation enables the ship to activate the Water Mist Pump Controllers within the workshop which are specifically designed for machinery space firefighting, critical to ensuring the safety of all those onboard.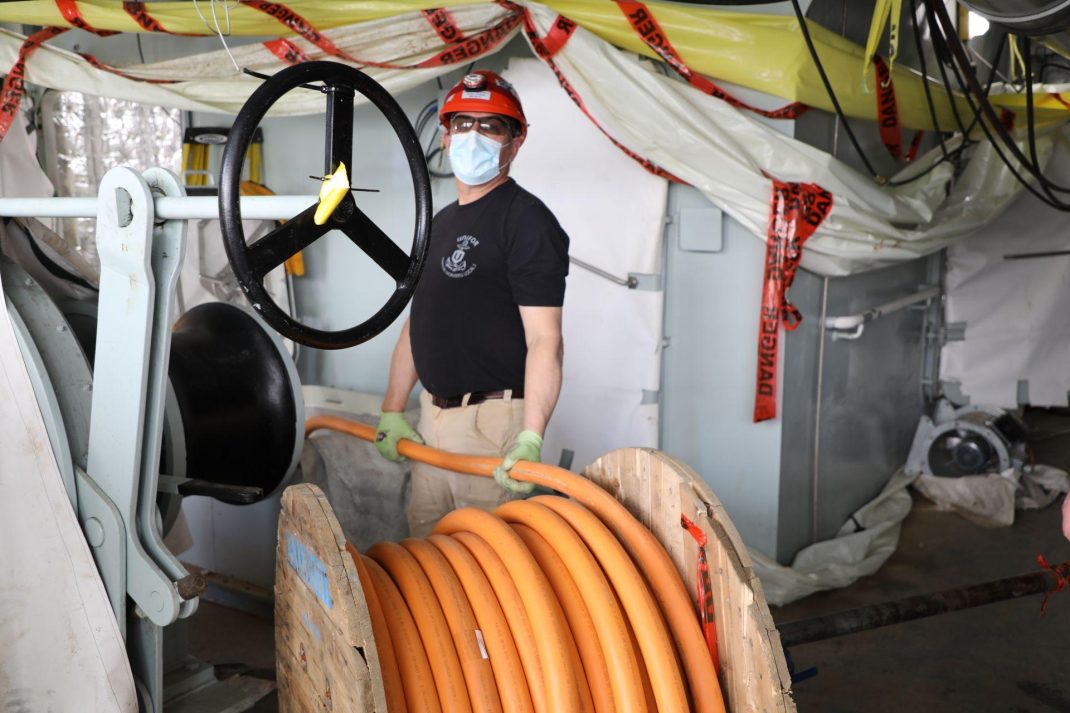 Alan Ferguson, Ship Manager – Production Land Level, said while the latest cable install is only a small part of the Low Voltage cable system powering the future HMCS Max Bernays, it required detailed planning and collaboration.
"Our team continues to set the bar for quality expectations with efficiency improvements being made daily on the deck plates as this ship prepares for launch. Vessel to vessel, my team and I watch our workforce mature in multiple skillsets where we continue to provide world class ships for Canada."
Ferguson also credited Charge Hands John Deagle and Aaron Walsh as key figures in the success of the cable installation through their mentoring. "Teamwork makes the dream work. Everyone in this picture is an integral part of delivering first time quality, while staying safety focused," said Deagle.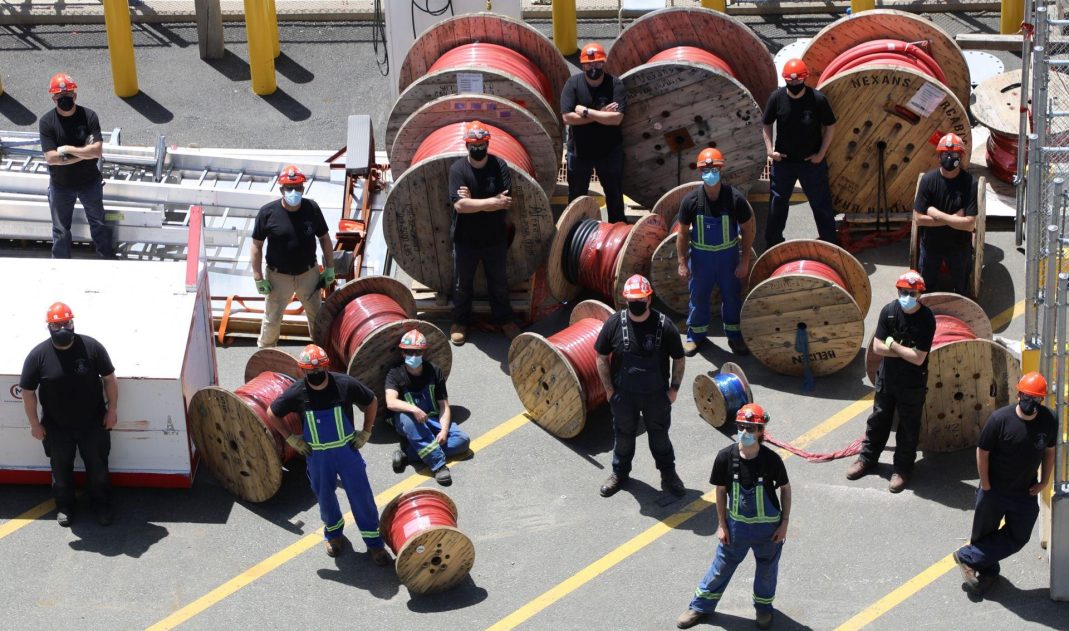 To date, the team has successfully pulled 247,388 metres of cable on the future HMCS Max Bernays, roughly the distance from Halifax, Nova Scotia to Moncton, New Brunswick. When complete, there will be 337,073 metres of cable in the ship, almost the distance from Toronto to Detroit.
The ship is scheduled to launch before the end of the year and be delivered to the Royal Canadian Navy next year, when it will become the first ship in the new Harry DeWolf Class to be stationed on Canada's west coast.