Jordon Harnish is a future pipefitter currently enrolled in the Pathways to Shipbuilding program. What began as a suggestion in his final year of high school quickly turned into a promising career in shipbuilding.
Born and raised in Halifax, Jordon graduated from J.L. Ilsley High School in 2021 before enrolling in the Pathways to Shipbuilding for Indigenous People program to become a pipefitter.
"Towards the end of high school, I wasn't quite sure what I wanted to do, but after seeking support from my school's Aboriginal support worker and exploring my job opportunities, I was able to find what interested me most: shipbuilding. The unique work happening at Irving Shipbuilding is what got me interested in the opportunity."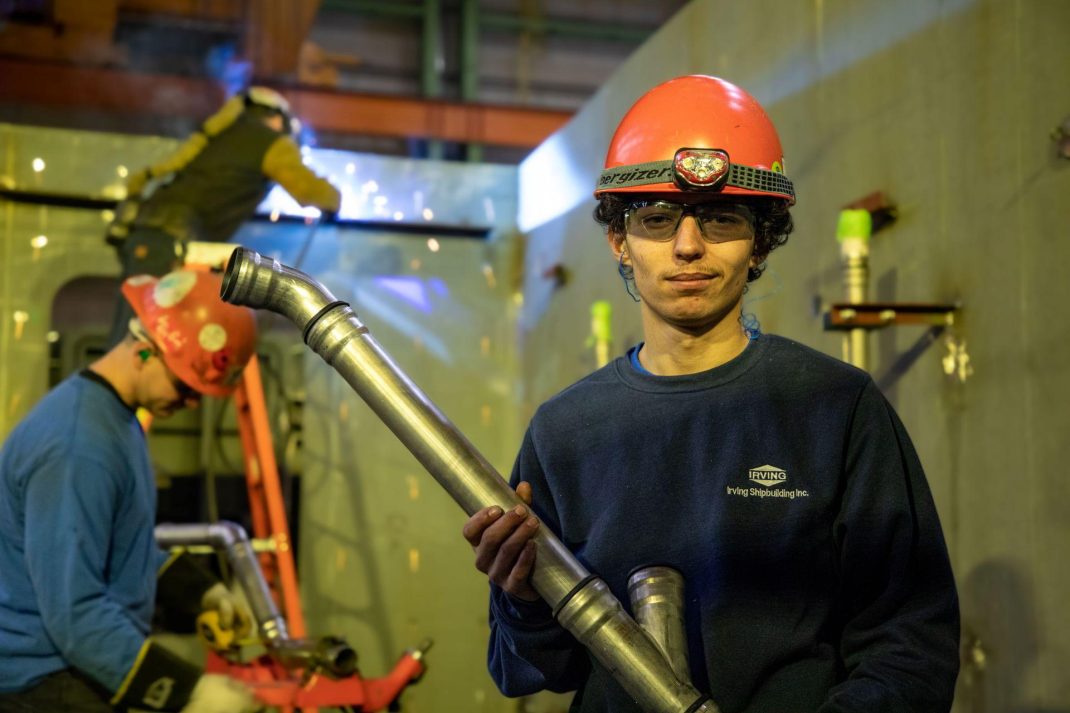 Jordon joined the two-year pipefitting/steam fitting program at the Nova Scotia Community College Institute of Technology Campus following his high school graduation and is on track to complete the Pathways to Shipbuilding Program next month. As Jordon nears completion of the program, his excitement to join Canada's National Shipbuilder is growing.
"I am most excited to start working for a company that I can build and grow relationships with my coworkers," says Jordon. "I am eager to start honing my skills and work towards my goals while contributing to building ships for Canada. I have acquired many skills throughout the Pathways to Shipbuilding program, and I look forward to progressing my skills in different areas as my career progresses."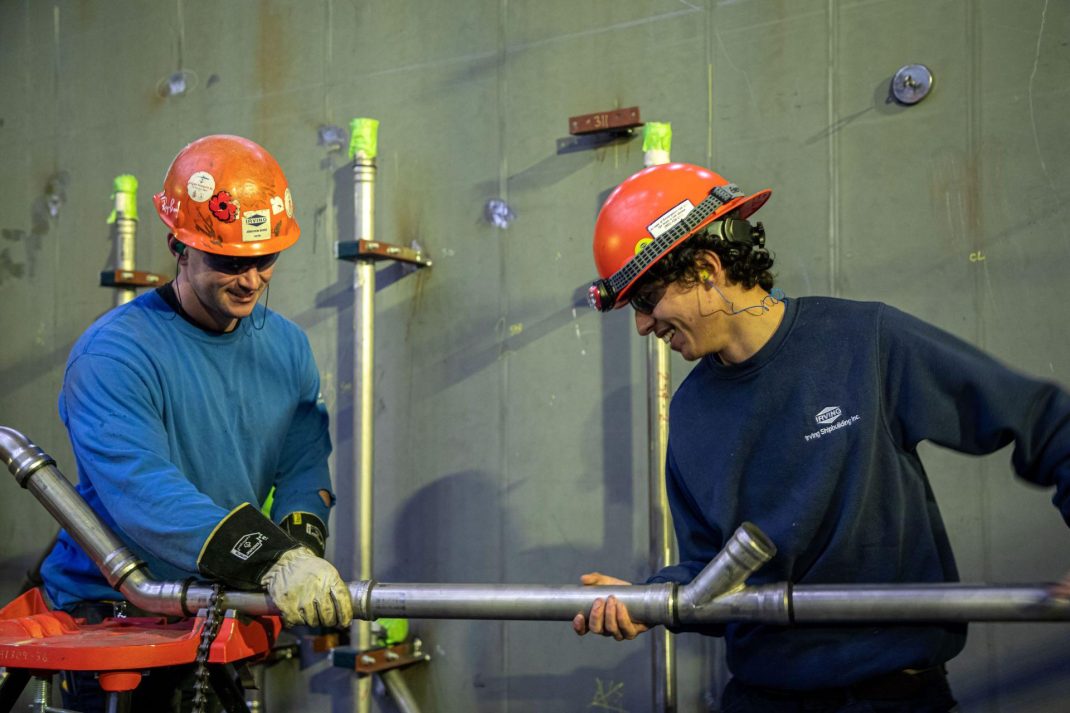 Jordon is one of seven students currently completing their five-week work term at Irving Shipbuilding as a part of the Pathways to Shipbuilding program. Coming into the program as strangers, the group has grown close throughout the duration of the program.
"We've all become good friends in the class," says Jordon. "We've all supported one another throughout the program and never hesitate to help each other out. It's nice to already have friends at the Shipyard when I come to work every day."