Meet Emma Taylor, Irving Shipbuilding teammate who doubles as an aspiring World Cup Rugby player
An Engineering Project Specialist on the Canadian Surface Combatant Program, Emma Taylor is a real team player – that is to say, she is following her dream to become a World Cup rugby player with the support of Irving Shipbuilding cheering her on each step of the way.
It has been a goal of Emma's to represent Canada at the World Cup since she started playing rugby 10 years ago. It was not until this year when Emma made the action to give her best shot in the hopes of making the 2021 women's rugby team.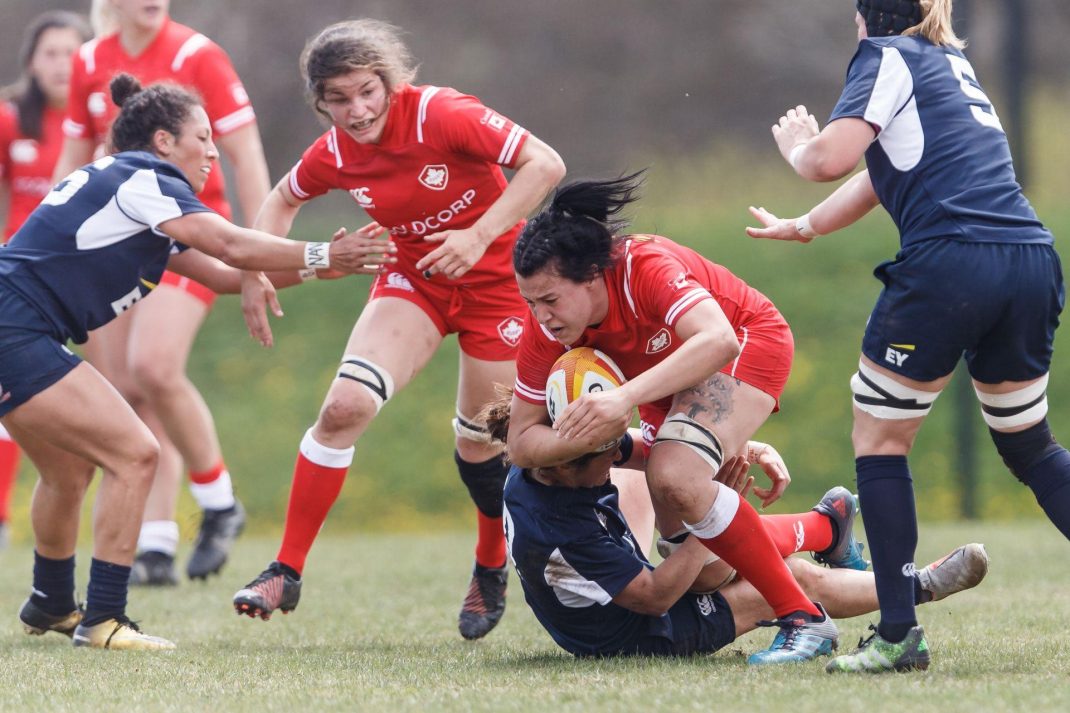 Emma attended St. Francis Xavier University (St. FX) where she played varsity rugby for five years. During her time, she received multiple accolades. She was named two-time First Team All Canadian rugby player, St. FX's Female Athlete of the year for the 2014-2015 season and received a nomination for the Canadian BLG Awards.
After obtaining her degree in business, Emma joined Irving Shipbuilding in May of 2015 as an Expeditor in the Supply Chain working on the Arctic & Offshore Patrol Ship (AOPS) program.
After 16 months at Halifax Shipyard, Emma moved to Ireland and continued to play rugby. She also completed her master's in project management at UCD Michael Smurfit Graduate Business School.
In 2019, Emma returned with Irving Shipbuilding where she started her new role as Engineering Project Specialist for the Canadian Surface Combatant (CSC) program as part of Canada's future fleet for the Royal Canadian Navy.
Irving Shipbuilding will build 15 CSC ships which will be equipped with state-of-the-art technology that will allow Canada to conduct independent naval operations, while simultaneously allowing for greater interoperability and on par with our NORAD and NATO allies and other partner nations.
"I've always enjoyed the fast-paced and intense working environment and I knew I wanted to go back," said Emma.
Emma is now a member of the Canadian National Women's Rugby Team training overseas which takes her one step closer to being on the 2021 World Cup team.
"When I decided to take a leave of absence this winter, all of my Directors and Senior Managers personally approached me to tell me how incredible of an opportunity it was, and how I'd be crazy not to go." Said Emma.
Emma is grateful she has been able to receive this kind of support and receive feedback from senior management about all of the opportunities within the organization and her value to the CSC program.
Emma will be returning to her position with Irving Shipbuilding after the 2021 World Cup.