Meet Darrell Reid, Paint and Blast Trade Manager at Halifax Shipyard
Congratulations and Thank You Darrell Reid for 30 Years at Halifax Shipyard!
Darrell started at the Halifax Shipyard in April 1991 in the Service Department. He spent many years working in Ship Repair on the floating dry docks and occasionally worked in New Construction, during this period he also spent some time as a Burner. Early on he took an interest in spray painting and sandblasting and successfully became a qualified sandblaster and painter.
Always wanting to learn new skills, and take on new challenges, Darrell took advantage of every new experience he could. He became involved with the Union and held many Union roles over several years before becoming a Charge Hand for the Service Department. He continued to progress and became a Production Supervisor for the Service Department in 2007. Over the years he adapted to the changing skills of shipbuilding while encouraging his crew members to work hard and pursue their career aspirations.
"Darrell helped connect me to people in different departments in the shipyard so I could learn where I'd fit, he believed in me from day 1 and I owe a lot of my progression here to him! He taught me a lot about shipbuilding and skills I will use for the rest of my life. He continued to support me even when I was no longer on his crew" said Kenzie Wadden, a former Labourer at Halifax Shipyard. Kenzie is now working on the Canadian Surface Combatant program as a Project Controls Specialist.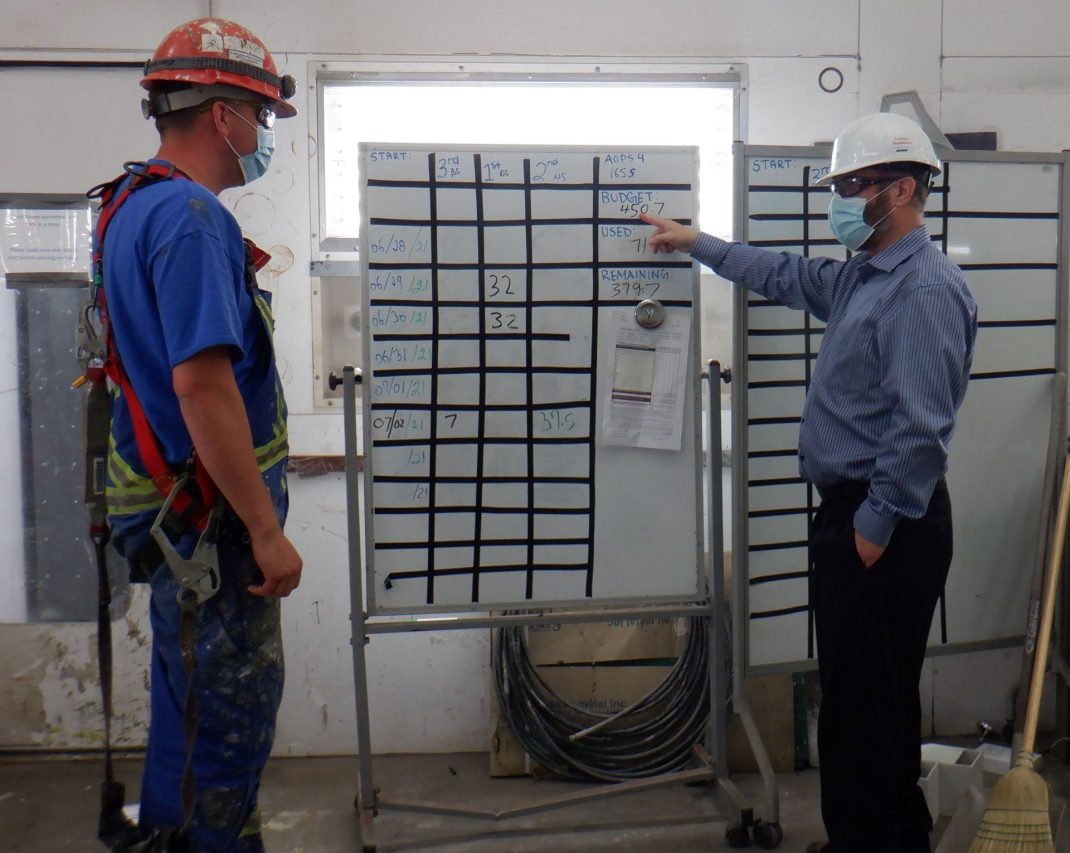 In July 2020 Darrell was promoted to Paint and Blast Trade Manager in the Production Resources department. The Production Resources department manages work allocation, training, and apprenticeship for trades employees. "In my early years I was in Sea Cadets and quickly came up through the ranks. I knew from that day on, I wanted to pick a career that would allow me to be in be in a leadership role" says Darrell. In his latest role some of his responsibilities include;
Reviewing allocation of resources and materials being used to ensure the best cost, schedule and quality.
Developing updates on construction progress, quality, performance, safety and improvement opportunities
Identifying areas to train trade employees and Supervisors.
Mentoring and coaching trade supervisors.
Conducting interviews of new hires.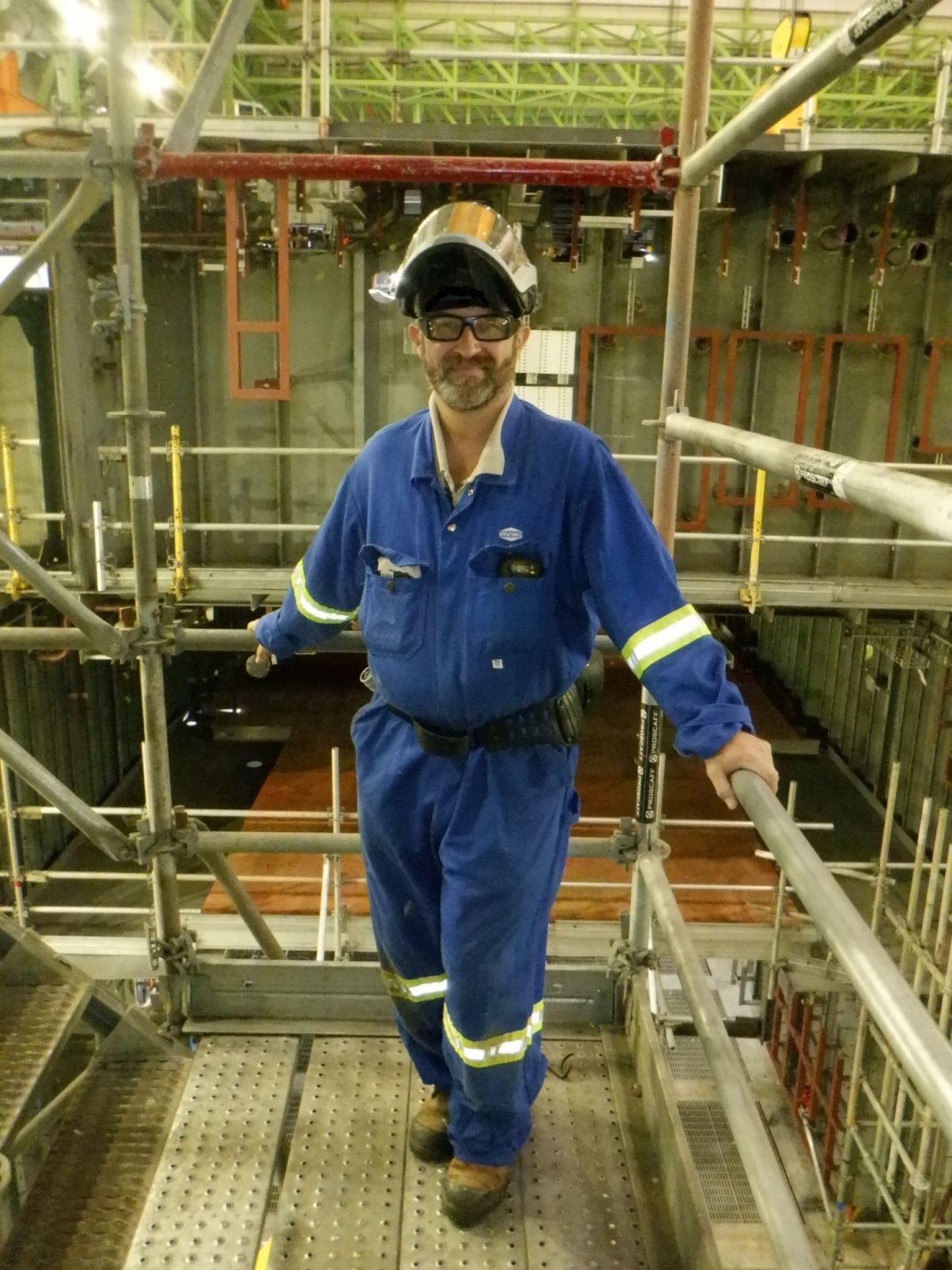 Darrell has worked at Halifax Shipyard through many milestones and events. He has experienced construction, delivery, and handover of many ships, changes in ownership and even watched a movie being filmed! "I had the experience of seeing the movie K-19: The Widow Maker being made at the Shipyard in 2001. Seeing Harrison Ford acting was awesome. It was neat seeing the Hollywood effects throughout the yard as they shot sections of the movie" says Darrell "We have come a long way since being a movie set. It's great to be building ships again and growing the next generation here at home. I am looking forward to many more years working for Irving Shipbuilding ."