Meet Cyril and Ben Polley, Father and Son at Irving Shipbuilding
Father and son Cyril "Taz" and Ben Polley are both building Ships for Canada – but from different sides of the Halifax Harbour.
Cyril is a Steamfitter/Gasfitter by trade and works at the Halifax Shipyard. Ben is a Red Seal Pipefitter and works at Marine Fabricators in Dartmouth, Nova Scotia. Production of the Arctic and Offshore Patrol Ships begins at Marine Fabricators, where raw steel is cut, molded, kitted, and delivered to the Halifax Shipyard by truck a few times a week.
Both Cyril and Ben worked at the Halifax Shipyard, at different times, before pursuing opportunities in Western Canada. Ben returned home in 2015 and began at Marine Fabricators, "I was flying back and forth and then I got this job, so I was able to be home every day with my daughters" says Ben. A few years later, Cyril also moved home and returned to the Shipyard in 2019.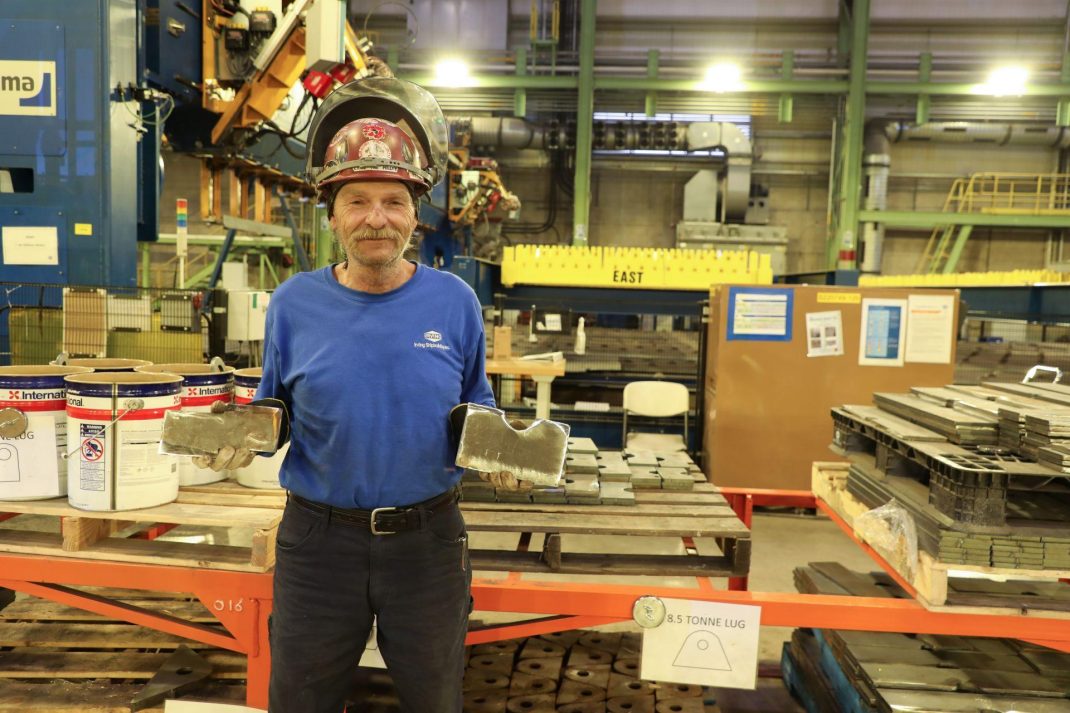 Cyril works on a shipyard program called the Lean Initiative that looks to improve efficiency, cost, and waste reduction throughout our operations. He refurbishes temporary structural fitting aids that are used in joining operations such as the deck plates, unit, block, and mega-block joins. "They use the fitting aids to form the ship in the assembly hall and when they go to weld a unit together, they have to cut the fitting aids off. When they do this, there are usually welds left on the fitting aids. They can't be reused until all the welds are cleaned up" said Cyril about the fitting aids. Cyril is responsible for grinding the welds back to a smooth surface so the fitting aids can be reused. The fitting aids he refurbishes are being used to form Canada's fourth Arctic and Offshore Patrol Ship, future HMCS William Hall. To date Cyril has returned nearly 5000 fitting aids back into service.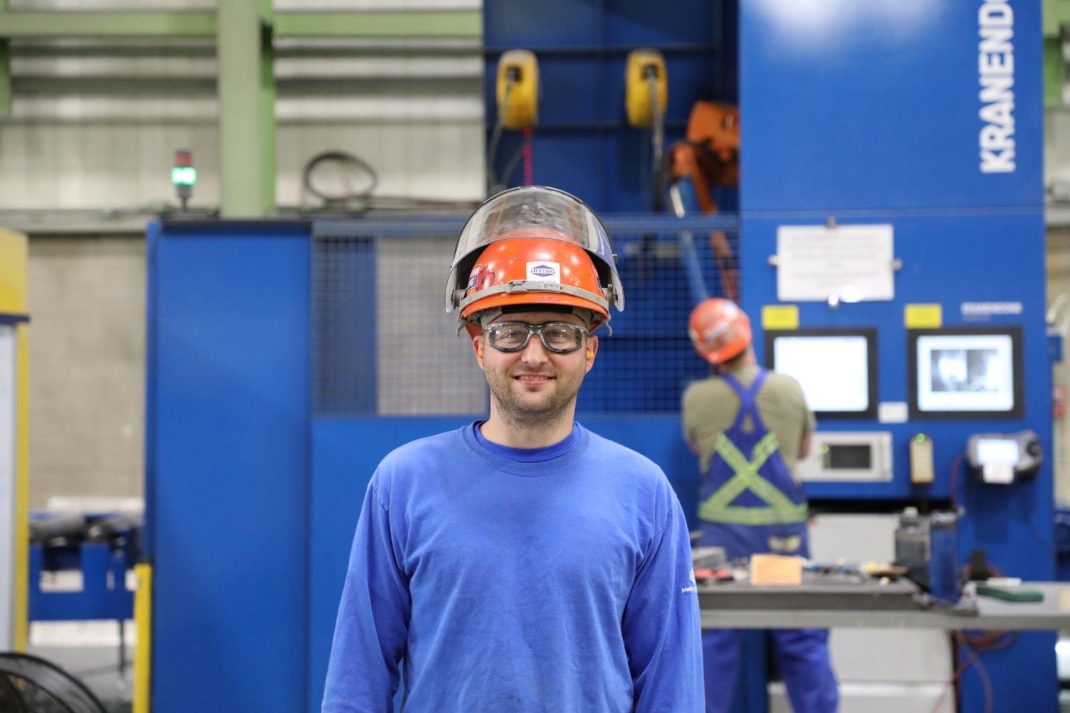 Ben currently works in the steel shop at Marine Fabricators and has worked in multiple areas of the operation since his arrival. He takes every training opportunity that is provided and has developed a diverse skillset while working at this facility. Ben says, 'the more training opportunities you take, the more valuable you become'.
Currently, Ben operates the automated profile machine to cut bulb bar that is later installed on the ship's hull to provide stiffening support. Ben and his teammate cut and grind 30-45 profiles (or stiffeners) a day and are working on the first unit of the fifth Arctic and Offshore Patrol Ship, future HMCS Frédérick Rolette.
Ben says that his father was an influence in his decision to pursue pipefitting and he looks forward to many more years building ships for Canada.
It is clear that Cyril's work ethic has been passed down to Ben. Gerald Petrash, an Industrial Engineer-in-training who works in Continuous Improvement has had the opportunity to work closely with both Cyril and Ben and admires how hard they work. "Ben and Cyril are cut from the same cloth. They do their best to always deliver observable and significant results, promptly and with a great sense of humour", says Gerald.
Ships for Canada has brought Ben and Cyril back home to Nova Scotia and we are glad to have them on our team. They are one of the many "JDI Generations" stories across our operations. To read more stories, visit the JDI Newsroom here.