This month we're celebrating National Engineering Month and the skilled engineers at Irving Shipbuilding who are building and maintaining ships for Canada.

Brandel Coolen has been working at Halifax Shipyard for nearly four years and is a graduate of Dalhousie University with a Bachelor of Industrial Engineering. One of more than 200 engineers and engineers-in-training at Irving Shipbuilding Inc. (ISI), Brandel has held several different continuous improvement and quality roles throughout his career. In 2019, ISI supported Brandel in achieving his Lean Six Sigma Green Belt certification and in 2021, he obtained his Professional Engineer designation.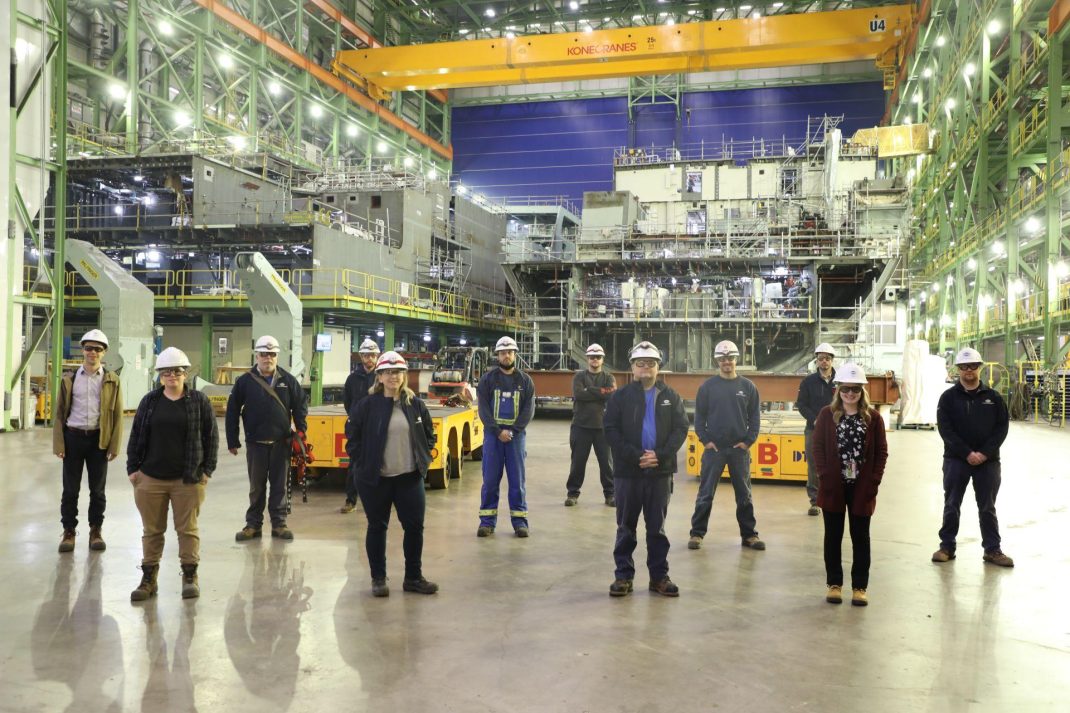 In his current role as Team Lead, Quality Control Engineering, Brandel manages a team that focuses on developing processes and systems to capture and analyze quality data. "The Quality Control department ensures Irving Shipbuilding builds and delivers ships that meet or exceed the quality specifications of our customers," says Brandel. "Building ships to the highest standards of quality and safety are extremely important to us and is a fundamental responsibility of everyone on our team at ISI.
Brandel didn't always anticipate a career in engineering, originally planning to study economics or science in university. But a change of plans brought him to engineering, where he found exactly the career he was looking for.

"Engineering is highly rewarding. The work you do is fulfilling as you are constantly solving problems and innovating to make people's day-to-day easier. You can see the impact. My advice to students interested in engineering is to not forget the value of developing your soft skills, notably teamwork, communication, and creativity. These along with strong time management skills are exceptionally valuable both during your education and career as an engineer."
Are you an engineer interested in a dynamic career building Canada's future fleet? We're hiring! Visit J.D. Irving, Limited Careers to learn more about opportunities at Irving Shipbuilding.