Innovation and Modernization
Largest Active Combat Ship Built in Canada - HMCS Harry DeWolf - Commissioned Today
26 JUNE 2021
(Halifax, NS) - On what would have been Canadian naval hero Vice Admiral Harry DeWolf's 118th birthday, HMCS Harry DeWolf was officially commissioned into the service of the Royal Canadian Navy at ceremonies held today at the naval Dockyard.
HMCS Harry DeWolf is the lead vessel in Canada's new Arctic and Offshore Patrol Ships (AOPS) – known as the Harry DeWolf-class - named in honour of Canadian military heroes. The ship is the most modern and the largest Navy vessel built in Canada's in more than 50 years. The ship's first mission will begin in August as it circumnavigates North America - transiting 6 seas, 3 oceans, the Northwest Passage and the Panama Canal. It will be the first time in 50 years that this journey has been taken by a Canadian naval ship. The AOPS ships will serve many missions – from search & rescue and humanitarian relief to protecting the sovereignty of Canada's shores that make up the longest national coastline in the world.
"Irving Shipbuilding and its many partners in the industry and communities across Nova Scotia and Canada take great pride in seeing HMCS Harry DeWolf officially join the Canadian Navy," said Kevin Mooney, President of Irving Shipbuilding. "Today's commissioning is proof that Canada's bold initiative to revive its shipbuilding industry is working. As the lead vessel of the Arctic and Offshore Patrol Ship (AOPS), our Navy has taken Harry through many demanding trials since delivery last July and achieved one success after another. Irving's new generation of talented shipbuilders is ready to meet the challenges that lie ahead, with the remainder of the Navy AOPS ships on track, the Coast Guard AOPS completing the design phase, and design and build plans well underway on the new Canadian Surface Combatant ships," Mooney said.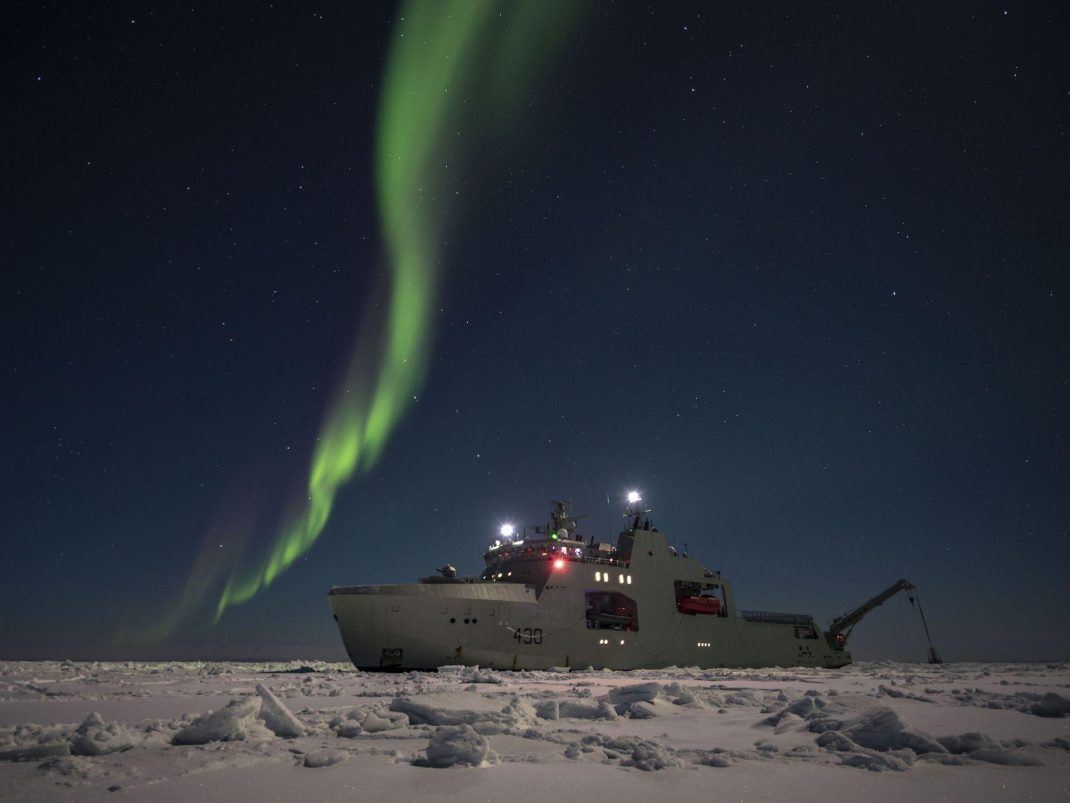 Today, more than 2000 people are directly employed building Ships for Canada including 6 AOPS for the Navy and two additional custom AOPS for Canada's Coast Guard. Next month, the shipyard will mark the delivery of HMCS Margaret Brooke to the Navy. The future HMCS Max Bernays will be launched later this year. This year the keel was laid for the future HMCS William Hall. Last month Irving Shipbuilding cut steel on Ship Number 5, the future HMCS Frederick Rolette. Next June, steel will be cut as construction of the futures HMCS Robert Hampton Gray.
In 2024 the men and women of Irving Shipbuilding will mark the beginning of construction of the larger Canadian Surface Combatant ships (CSC).
In building the skilled workforce to meet this generational opportunity, the company has worked with partners like the Mi'kmaw Native Friendship Centre, Women Unlimited and the East Preston Empowerment Academy for African Nova Scotians, growing careers for underrepresented groups.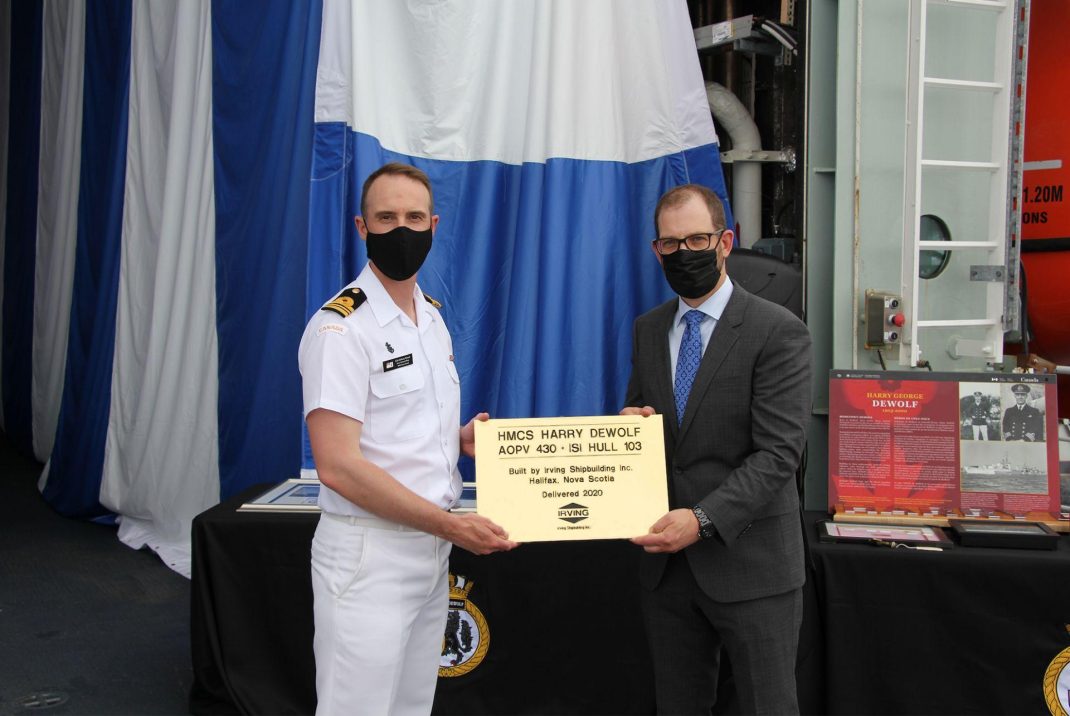 Harry DeWolf Class – Arctic and Offshore Patrol Ship (AOPS)
Length: 103.6m long
Beam: 19m
6,615 tonnes
440,000 parts
Speed (open water): 17 knots
Endurance: 120 days
Range: 6,800 nautical miles at 14 knots
Accommodations for 87 people
Designed for -29C up to 35C air temperatures
Designed for -2C up to 29C sea water temperatures
Ability to operate and hangar a CH-148 Cyclone or small utility helicopter