ISI Employees Recognized for Yellow and Green Belt Continuous Improvement Certifications
From left to right: Rob Miller, Courtney Colbourne, Brandel Coolen, Leo Chedaroui, Jesse Risser. NOTE: Pre-Covid photo from 2019 program.

Having reached serial production of the Royal Canadian Navy's Artic and Offshore Patrol Ship construction program, Irving Shipbuilding continues to invest in employee development and the growth of Canada's shipbuilding skills under the National Shipbuilding Strategy.
Nine Irving Shipbuilding (ISI) employees were recently recognized as the latest to achieve their Yellow Belt and Green Belt certification under the Lean Six Sigma program. Six received Yellow Belt certifications and three received Green Belt certifications.
Lean Six Sigma is a continuous improvement methodology to improve processes by identifying and removing non-value adding activities and procedures. The goal of Lean is to use data and mind tools that focus on defect prevention earlier in the process instead of defect identification later in the process.
"Lean Six Sigma is a lifelong method that impacts the current and future career direction of the learner," explains Jesse Risser, Director of Continuous Improvement. "This is a positive investment in both the employee and the company. The passion of the students is impressive, and we appreciate their commitment. We know firsthand the difference these Lean Six Sigma grads have and will make to the performance of the business and our continuous improvement culture at Irving Shipbuilding."
Efficiencies through process and quality improvements can be seen in the construction of Canada's new class of Arctic and Offshore Patrol Ships at Halifax Shipyard, as each successive ship has been constructed in less time than the preceding vessels at similar stages. The first ship was delivered to the Royal Canadian Navy on July 31, 2020, while ship two will be delivered this year, ship three will be launched this year, ship four is under construction and ship five will have first steel cut this spring.
For ISI, Yellow Belts are about implementing good daily management. Yellow Belts are a great tool for production supervisors as the certification takes less than a month to complete.
Before starting wave two of the Lean initiative, ISI introduced select employees to the Yellow Belt program in the form of several different projects.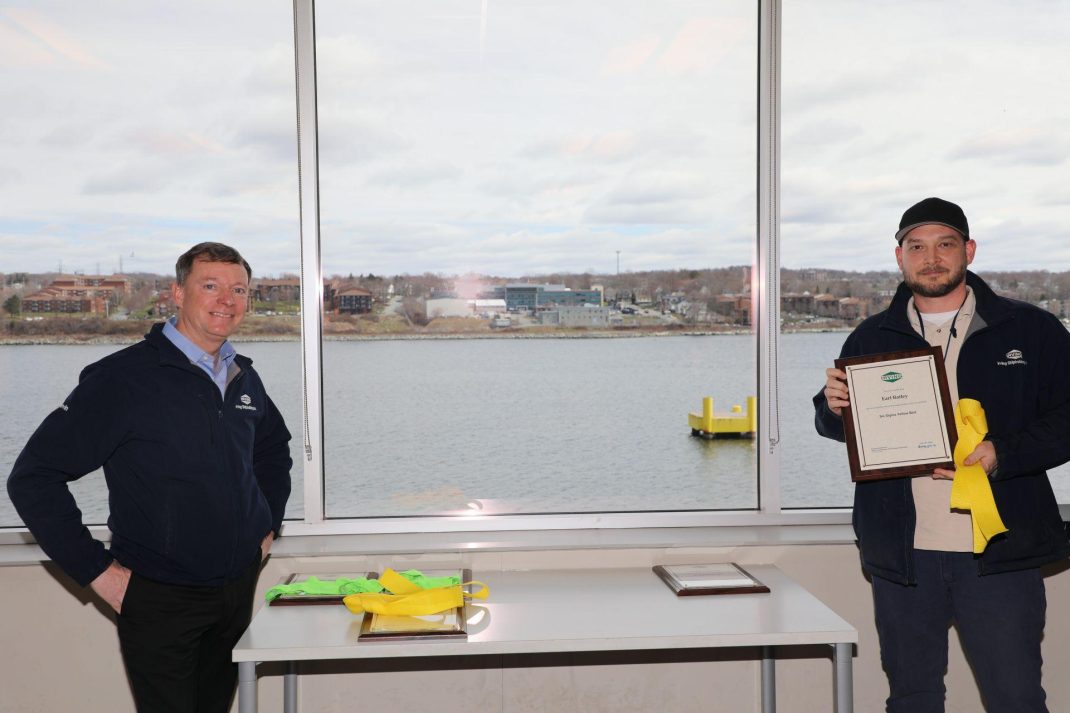 A Green Belt is described as the entry level project leader for Lean/Six Sigma and requires three weeks of classroom learning as well as additional training. John Walsh received his Green Belt for his End-to-End Process Management project. Laura MacQuarrie earned her Green Belt for her work on her project focusing on Document Control turnaround time improvement, and Ian Kelly earned his Green Belt for his Performance Management project.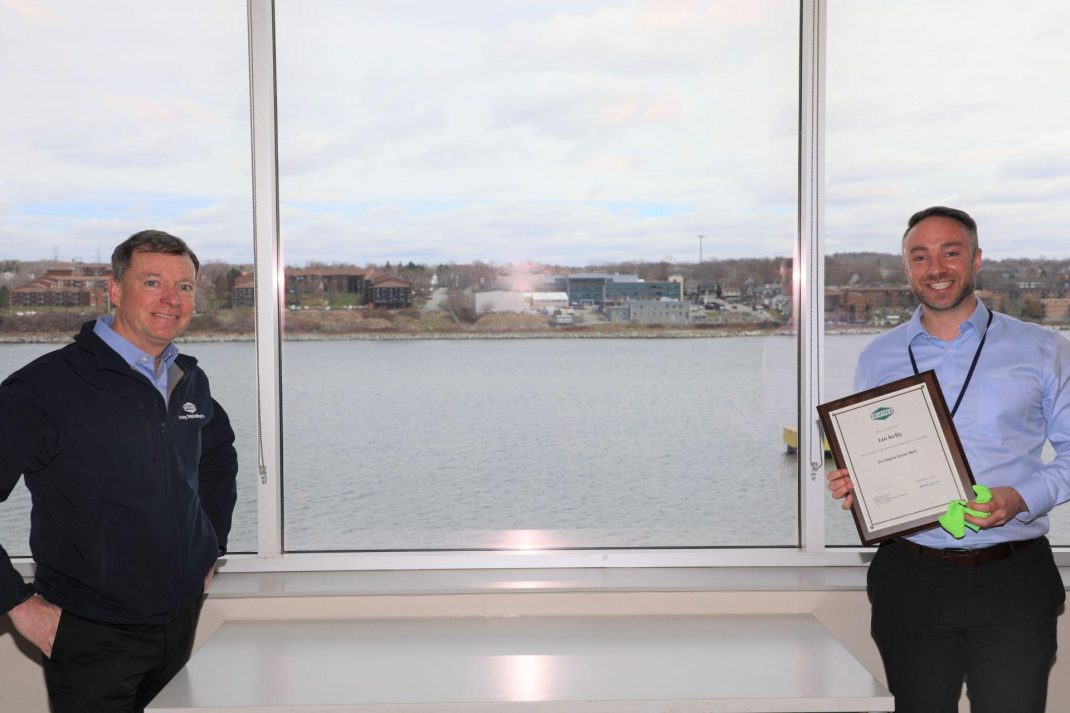 Three Co-Op students, Katya Iatrou, Olivia Murray, and Isaac Burke also earned Yellow Belts for their contributions to projects. Enrolling Co-Op students in the program allows students the opportunity to further develop their skillset early in their career development.
"As a Co-op Student with ISI, I was delighted to hear that the company was willing to invest in their students by allowing them to attend training sessions such as the Yellow Belt Program where I was fortunate enough to achieve my Certification," said Isaac Burke. "This Program has helped me to think critically about issues that arise, to look for ways to constantly improve the work environment, and how to implement change to achieve the highest standard of work while ensuring efficiency and safety. Overall, the program has given me a vital toolset which is applicable to any area of the business and I am confident that it will be beneficial as my career progresses."
Team members who contributed to the success of the Lean initiative as Industrial Engineers and Lean Technicians but are moving to different areas of the company were also recognized. Liam Bitar, Allan Dunn, Taylor Wiper and Scott Wolfe played key roles in the success and improvement of the Lean initiative.
Over 30 ISI employees have been certified since 2019. Courtney Colbourne received her Green Belt in 2018 and is now completing her Black Belt Training. "Lean Six Sigma training had provided me a tool kit to confidently run improvement projects for specific departments, and across the entire company," says Colbourne. "I am fortunate enough to work in a position that sees me leading, and being involved in many cross functional projects, and my Lean Six Sigma training has given me the skills and knowledge to ensure these projects are successful!"
Robert Miller received his Black Belt certification in 2019 and speaks highly of the program. "Lean Six Sigma training gives you the tools to view complex problems in a different, more manageable way. Lean is a big part of my role at the shipyard, using the skills learned in the Lean Six Sigma training to drive a culture of continuous improvement at ISI."