Irving Shipbuilding Announces $21,000 in Scholarships for Canada's Sea Cadets
Twelve Royal Canadian Sea Cadets from across Canada are recipients of a total of $21,000 in university scholarships from Irving Shipbuilding in partnership with the Royal Canadian Sea Cadet Education Foundation (RCSCEF). The scholarships, ranging from $5,000 to $1,000, are the first to be awarded through the partnership and encourage Canada's Sea Cadets to explore careers in marine industry. Irving Shipbuilding has committed $100,000 in Sea Cadet scholarships through this partnership.
The awards focus on a wide variety of marine and shipbuilding careers, such as naval architecture, industrial engineering, as well as key trades.
In all, the Foundation received 123 applications, with 12 recipients from five provinces qualifying for the Irving Shipbuilding Scholarships:
| | | | |
| --- | --- | --- | --- |
| Maggie Lewis | Paradise, NL | MUN Marine Institute | Nautical Science |
| Brady Power | Holyrood, NL | MUN Marine Institute | Nautical Science |
| Sean Daly | St. John's, NL | MUN Marine Institute | Naval Architecture |
| Jack Simms | Colliers, NL | MUN Marine Institute | ROV op/repair |
| Abraham Rodgers | St. John's, NL | Memorial University of Newfoundland | Engineering |
| Trent Lambert | Sackville, NS | Holland College | Diving |
| Sarah Brazeau | Valleyfield, QC | Institut Maritime | Navigation |
| Thomas Landry | Repentigny, QC | Polymechanic Laval | Mech industrielle |
| Victoria-Rose Kolpin | Hamilton, ON | Georgian College | Marine Mech Techniques |
| Juan-Diego Castano | Toronto, ON | University of Waterloo | Nano Engineering |
| Cristian Gomez-Macias | Toronto, ON | York University | Engineering |
| Zheng Xu | Victoria, BC | UBC | Electrical Engineering |
Maggie Lewis from Paradise, Newfoundland and Labrador, was the top Scholarship winner. She was also named the 2019 Royal Canadian Sea Cadet of the Year and was invited to lay a wreath at the National War Memorial in Ottawa on Remembrance Day 2019.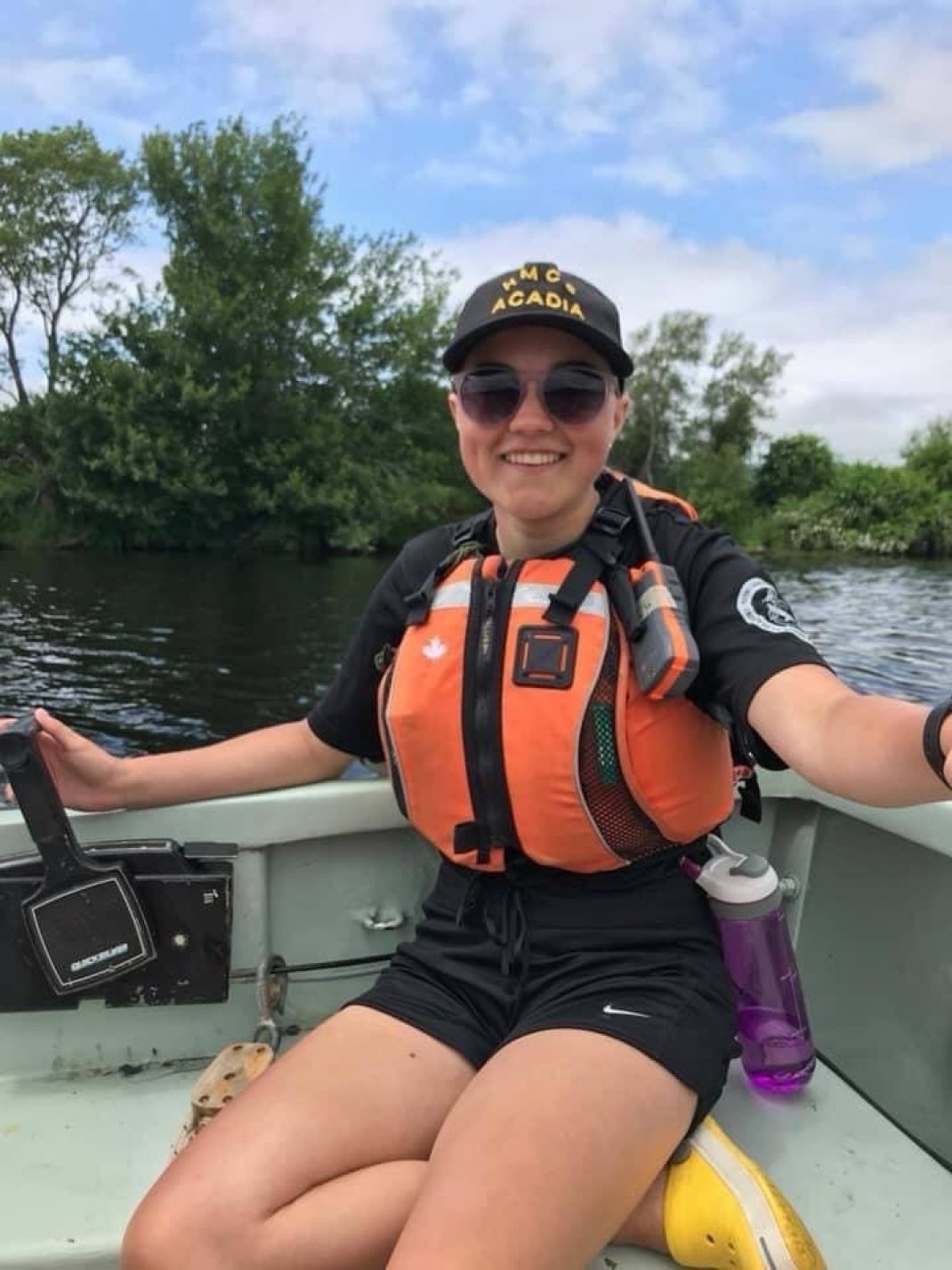 Jack Simms, from Colliers, Newfoundland and Labrador, is now attending Memorial University's Marine Institute in Underwater Vehicle Technology and is aware that this is the beginning of his path: "This is a challenging program which will require my strong skills in both math and physics, I am up for that challenge and looking forward to a career on the ocean." Sara Brazeau from Salaberry-de-Valleyfield, Quebec, is attending the Institut Maritime of Quebec and will focus her efforts on creating a cleaner ocean. "Through the Sea Cadets, and the various travels I have made, I have discovered that we have a lot of work to do with the environment. My ultimate goal is to become a ship captain for companies like Ocean Cleanup, which aims to clean the oceans of plastic."
Irving Shipbuilding's support to the RCSCEF is part of the Value Proposition commitment under the National Shipbuilding Strategy. To date, Irving Shipbuilding has committed more than $18 million in Value Proposition investments toward creating a sustainable marine industry across Canada. One focus area of the Value Proposition is to support workforce development and the attraction of people into the marine industry in Canada.