Research and Social Impact
International Women's Day: Choose To Challenge
In recognition of International Women's Day, people across the world are raising a hand to #ChooseToChallenge issues of gender bias and inequality. We choose to challenge by working towards gender representation in our workforce and celebrating the strides women are making in Canadian shipbuilding. To celebrate, we visited Woodside Industries and connected with Material Planner, Krista Marshall, and some of the outstanding women on the Woodside team currently building Ships for Canada.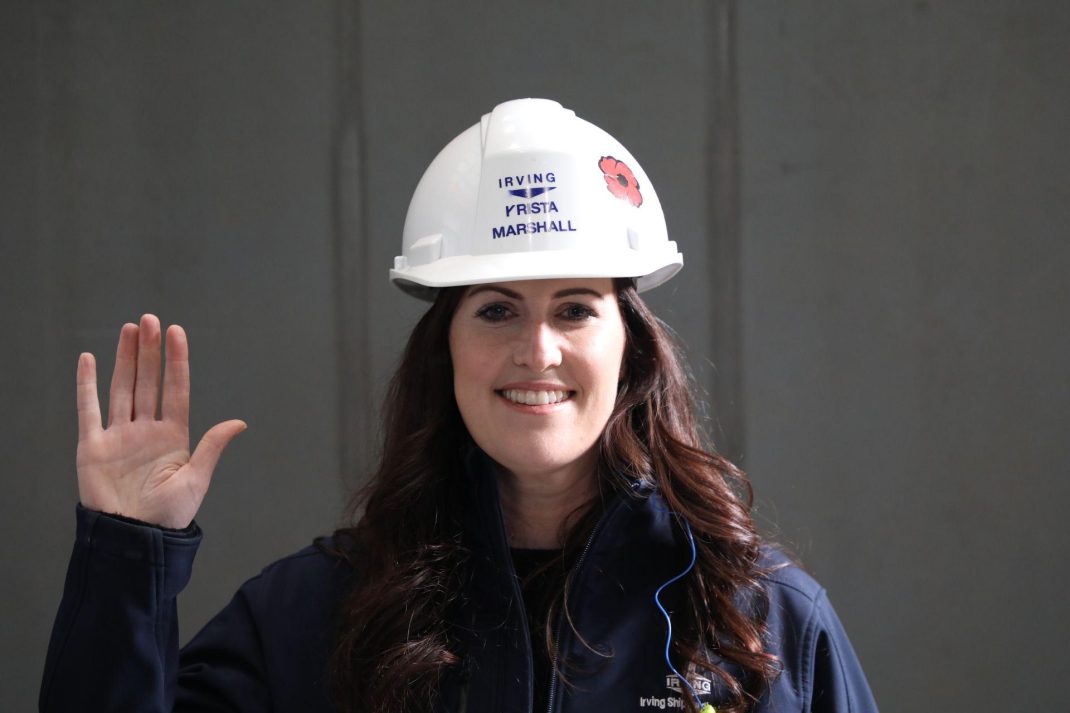 Meet Krista Marshall, Material Planner at Woodside Industries.
Originally from Port Hood, Cape Breton, Krista joined Irving Shipbuilding in 2016. Krista first earned her diploma in Esthetics and operated her own esthetics business for 5 years. She then earned her diploma in administration while running her business and joined ISI shortly after. While she began with ISI as an Administrative Assistant, Krista has had the opportunity to take on more roles in leadership, and is now a part of the Material Planning team.
As a Material Planner, Krista helps improve and assist lead time between Procurement, Supply Chain, and other disciplines to have materials delivered and inventoried to attain productions goals and production schedule deadlines. Krista is committed to aiding in making the material availability issues a thing of the past!
We connected with Krista to discuss her experience with Irving Shipbuilding thus far.
---
Can you describe your experience working in a role that is predominantly male dominated?
My experience thus far has been very positive and enjoyable at ISI. If one is skilled, resourceful, and determined, there should not be too many issues no matter your gender.
This year's International Women's Day theme is 'Choose To Challenge'. How do you choose to challenge yourself and those around you in your role at Irving?
I like to take on assignments that will help me achieve my career milestones and learn specific skills. I requested to move to Woodside Industries to learn more about material control and warehouse management. I try to approach each new task with enthusiasm and to not underestimate my abilities and I encourage others around me to do the same. Change can be challenging at first but when I look back at how far I have come, it is progress, and it has added value to my current role with ISI.