Innovation and Modernization
HMCS Harry DeWolf: exceeding expectations in first encounter with sea ice in Canada's North
Irving Shipbuilding Test & Trials employees recently travelled with the Royal Canadian Navy to conduct Cold Weather and Ice Trials for Canada's first Arctic and Offshore Patrol Ship (AOPS).
Andrew Miller, a Senior Test and Trials Specialist at Irving Shipbuilding, along with Trevor Seymour, an Auxiliary Machine Engineer, and Rob Davidson, a Test and Trials Specialist, recently had the working trip of a lifetime. For Miller and Seymour in particular, that's quite a statement, as the pair have been at sea with the crew of HMCS Harry DeWolf at least eight times between them.
Each time they have set foot onboard the ship, whether for builder's trials, sea trials or post-delivery testing, the priority is always to interact with the ship's crew while the vessel is put through rigorous testing to ensure it meets Royal Canadian Navy's requirements.
"They are responsible for operating the vessel, we're responsible for executing the test procedures," explains Miller. "The majority of our time is spent getting organized and making sure we have all of our equipment and gear on board."
Life on board a ship for 3-weeks involves adjusting to Navy routines, including a 5 o'clock wake up call in the morning and the Navy tradition of "10 o'clock soup".
For both Miller and Seymour, years of preparation to deliver Canada's first Arctic and Offshore Patrol Ship couldn't have made them ready for what both men described as an "experience of a lifetime" during ice trials.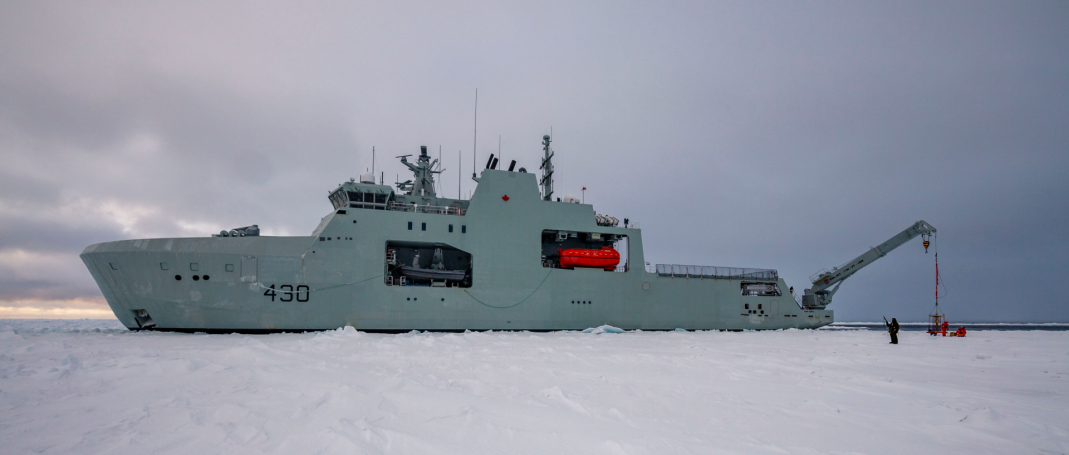 Northern Bound
The crew of over 80 personnel, boarded HMCS Harry DeWolf at Halifax Dockyard and spent three days in transit to Conception Bay South, Newfoundland.
"We got into some heavy weather going through the Grand Banks, probably some of the heaviest weather we saw, including 6-metre seas," recalls Miller. "Those first few days, everyone had to get their 'sea legs' and get adjusted to that, and keep 12-hour slow release Gravol in a steady dose."
Another week of transit time was spent navigating the Labrador coastline toward their final destination, off the coast of Baffin Island.
"Keeping busy made the days go by a lot smoother," says Seymour. "I found if I wasn't doing something, the time seemed to slow down. I'd lay in my bunk and try to record a couple of thoughts for myself at the end of each day."
The remainder of their time enroute was spent carrying out dry running trials and working with the ship's crew. At 4-5 days in, the crew finally encountered what they had been waiting for.
"That's when we got to the ice field," said Miller.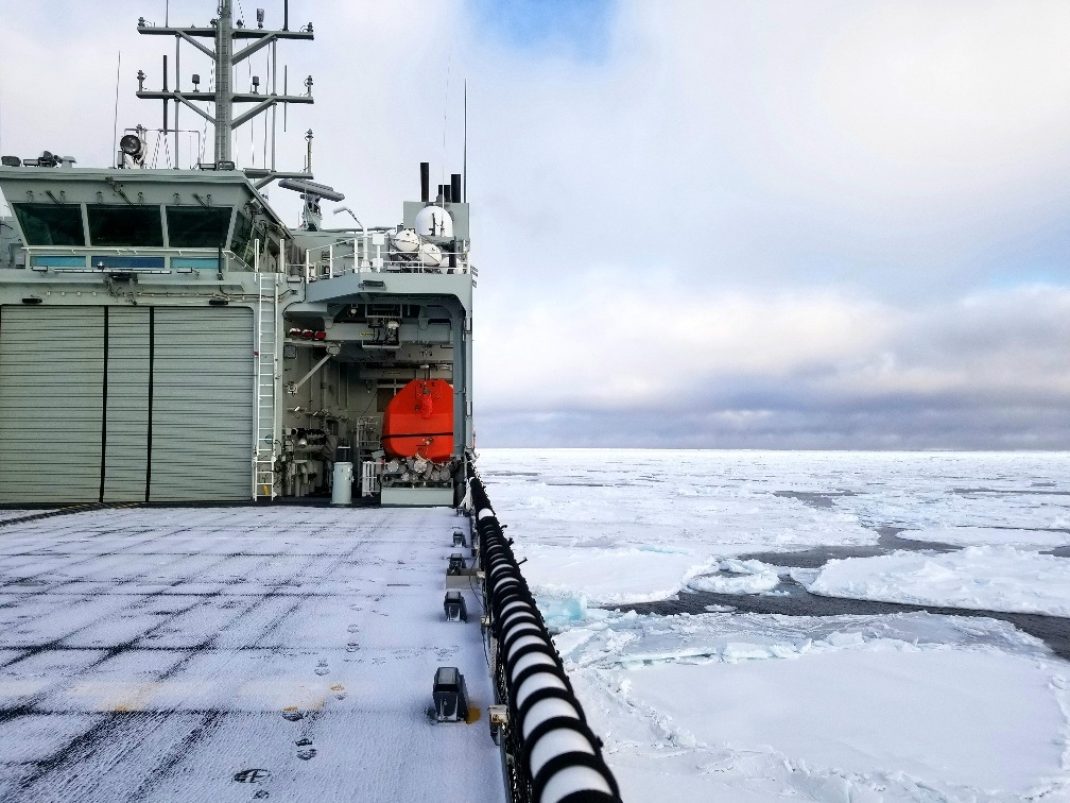 Harry DeWolf first encounters sea ice - in their own words.
Andrew Miller:
"The first bit of sea ice we encountered is what they call 'pancake ice' it almost looks like lily pads, not very thick or strong ice but very cool to see,"
"Further up we get into some clusters of ice pans, not under compression forces at that point. Towards the end we get into higher concentrations of sea ice, large ice flows – kilometres in length and width that the ship's crew is trying to get through, to get to the actual design criteria."
"It was very impressive to watch the Commanding Officer share his knowledge of operating in ice with his team and with us. We were able to have lots of conversations to get his feedback on how the vessel performed in those first few days."
Trevor Seymour:
"It was pretty surreal when we first started to go through the pancake ice. Everyone took a lot of pictures as 'Harry DeWolf first encounters ice'. We went up to the deck and all eyes were on how the vessel was performing at the time.
"It was a very steady progression into much heavier ice. Each time we saw thicker, higher concentrations of ice, we got this 'building feeling' again. The whole crew was thinking, if we've made it this far, to the ice in this area, let's try to go through it and see how the vessel performs."
"Just the sheer force of what the ship has to do to push itself through the ice; you can hear it and feel it when you're on board."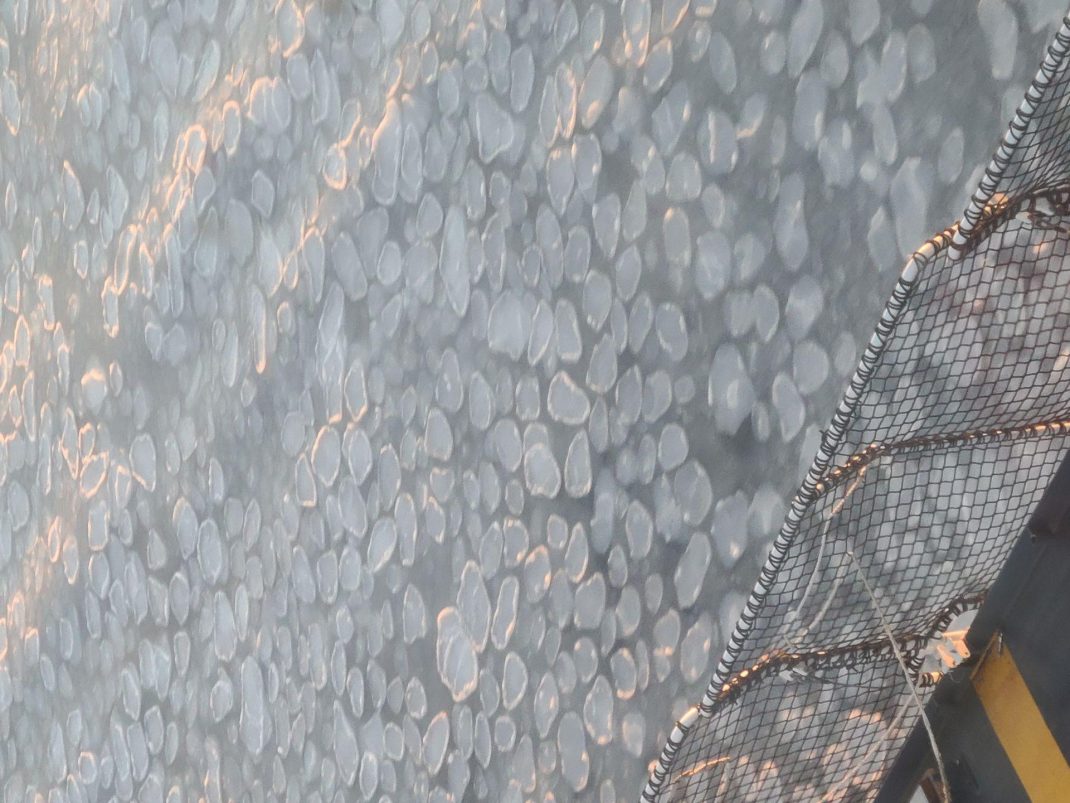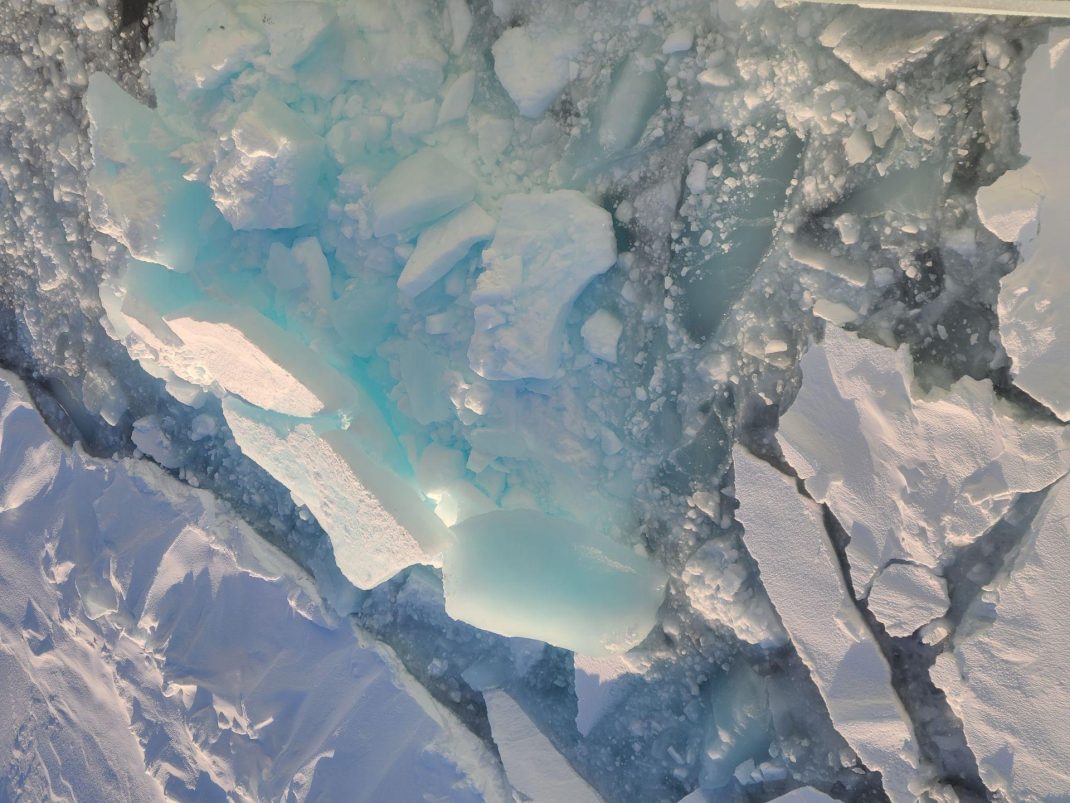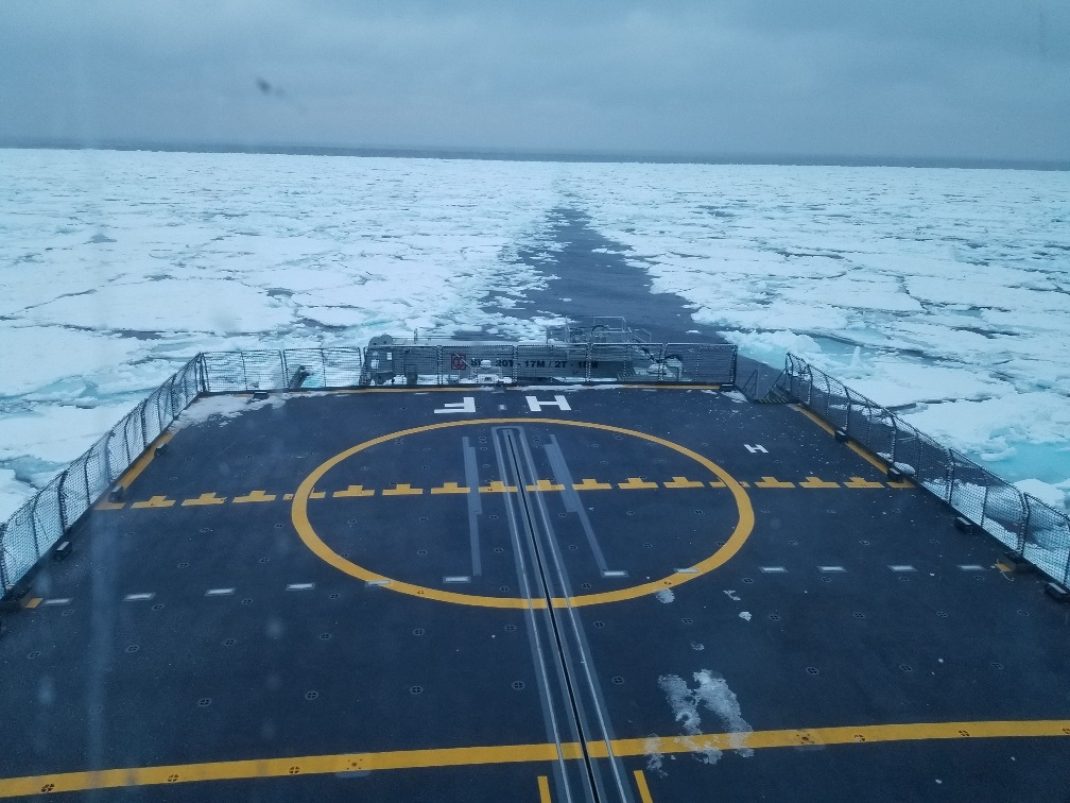 Conducting ice coring and sampling in high concentration ice fields
The crew included two team members from Canadian based company C-Core who conducted ice coring and sampling in high concentration ice fields off the coast of Baffin Island. The ice analysis allowed Miller and Seymore, along with the ship's operating crew to determine how the vessel performed against design requirements when transiting through various concentrations of ice.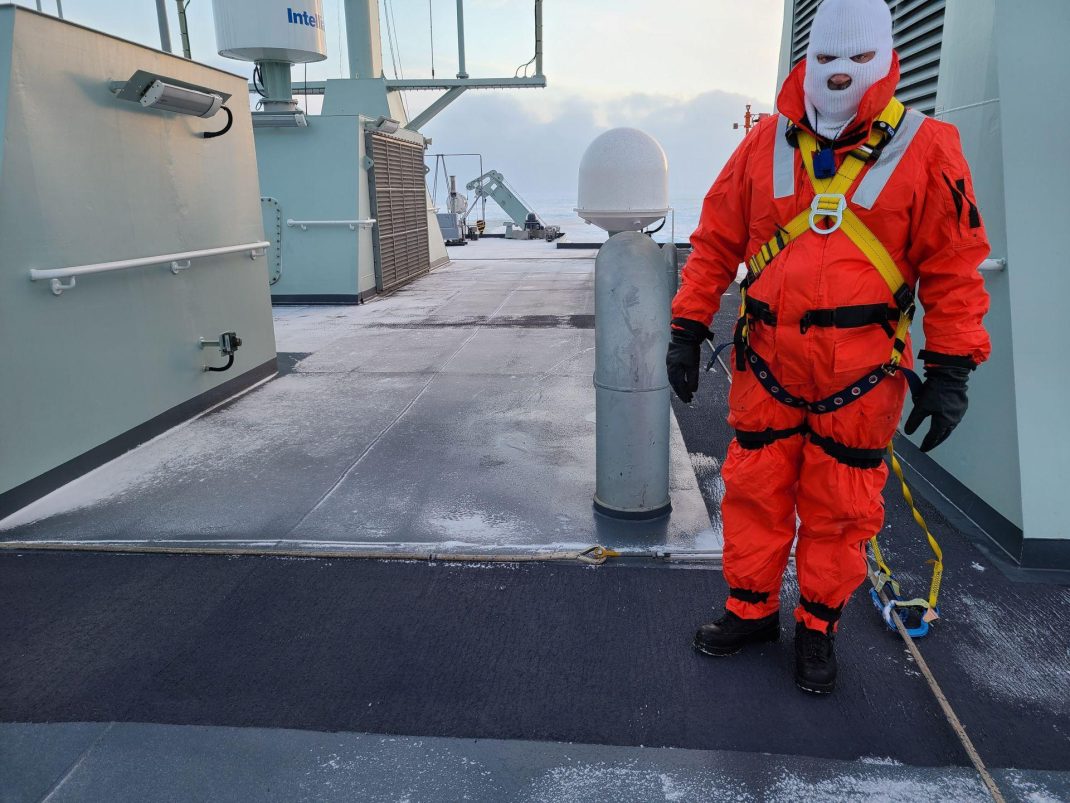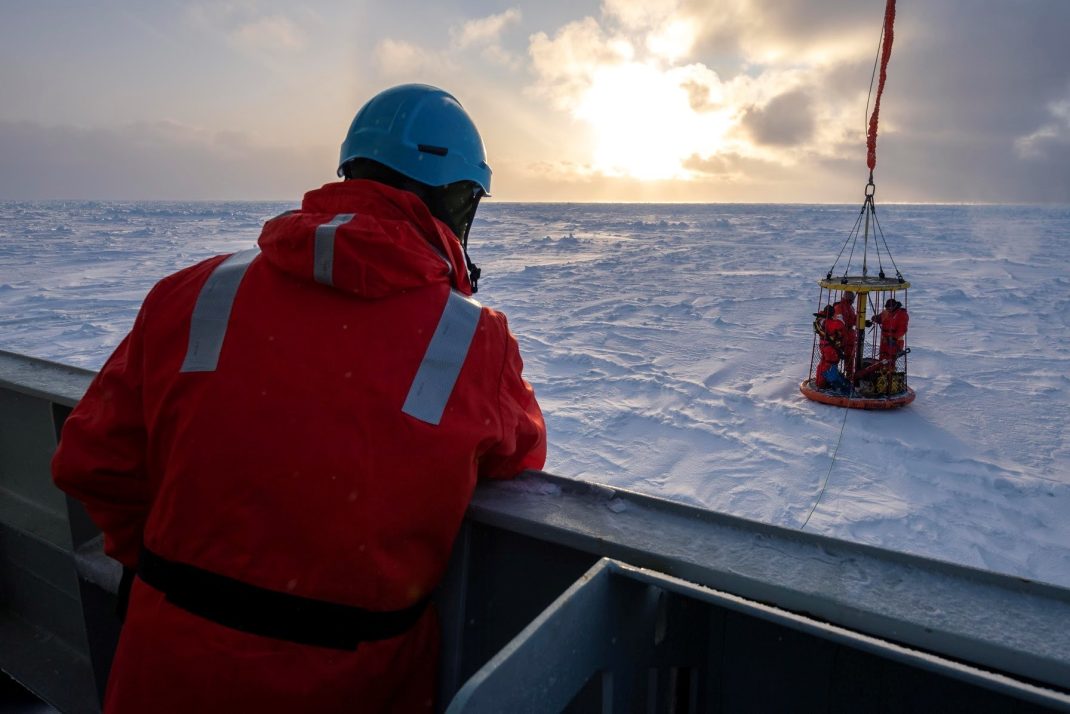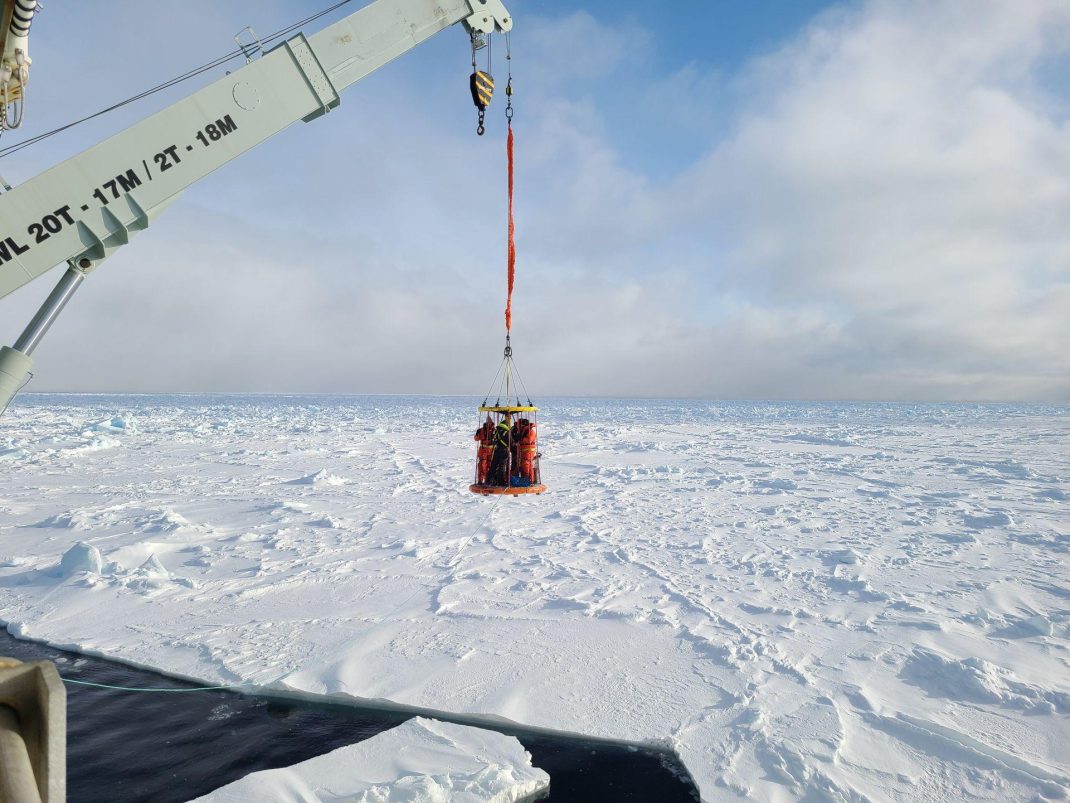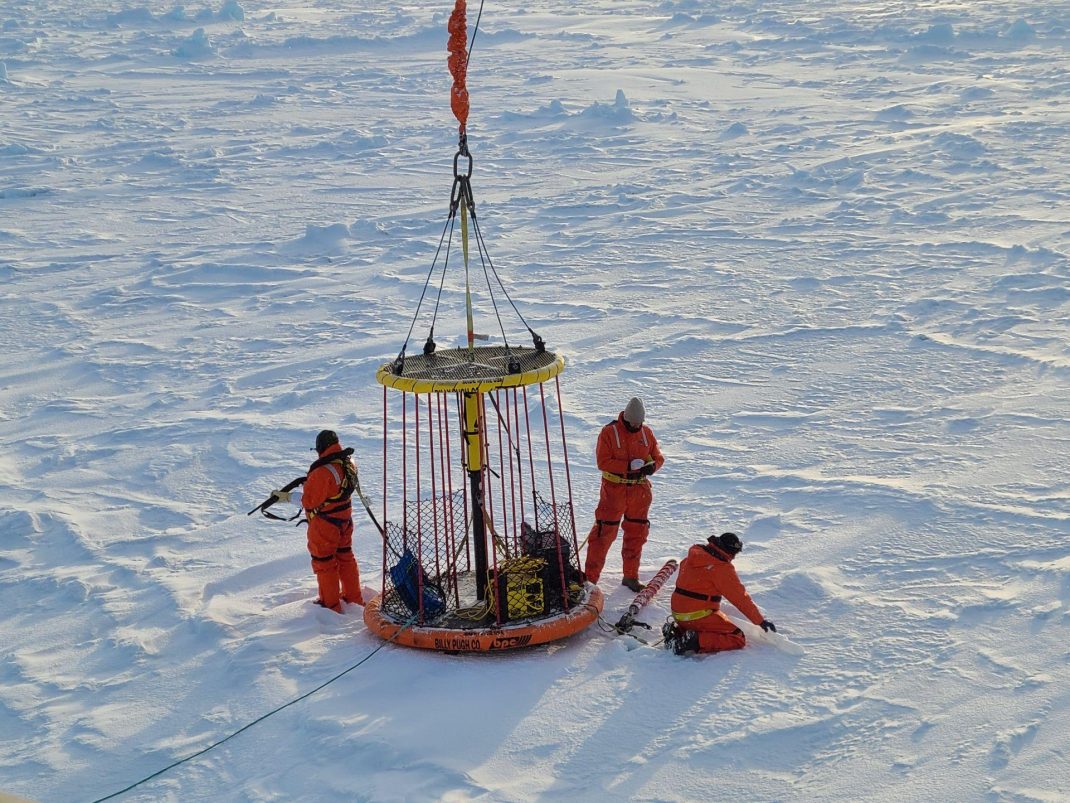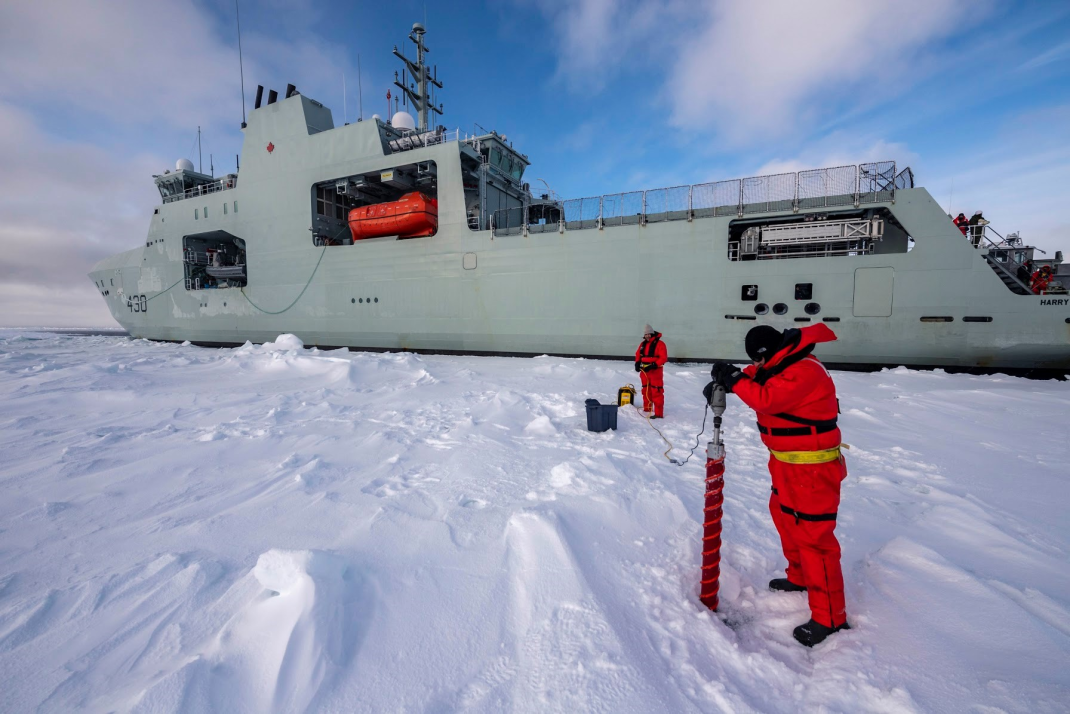 An experience of a lifetime
After spending years on the Arctic and Offshore Patrol Ship (AOPS) program, the experience of seeing the ship perform well in heavy sea ice condition was both surreal and rewarding for Miller and Seymour.
"Taking this from something that was purely a computer model and in drawings, to a ship that over 80 people were on in the Arctic is something I can't really describe," explains Trevor. "To see the ship perform is one of my top moments professionally."
"You see a lot of amazing views. We spent a lot of time outside on the flight deck in our orange suits, in the cold, just observing," says Andrew.
If looking out to fields of crisp white sea ice extending toward the horizon was not enough to make the experience memorable - waking up to Captain Corey Gleason's call to catch a polar bear and her cubs crossing the ship's path would have topped the list.
"Seeing the northern lights, polar bears, ice bergs, pilot whales and the experience alone of being on the ship," Trevor tells. "It's what I would consider a once in a lifetime opportunity."