This National Skilled Trade and Technology Week, we're celebrating our outstanding Skills Coaches who are helping our 250+ apprentices succeed. The program is a first for Canadian shipbuilding and a big part of why we have achieved a record breaking 67 Red Seal graduates to date.

Unique to Irving Shipbuilding, Skills Coaches provided one-on-one mentorship, and complete training activities to ensure each apprentice receives support that fits their individual learning needs.
We caught up with Vasquez Moule and Jason Savoie to learn more about their experiences as two of our Skills Coaches.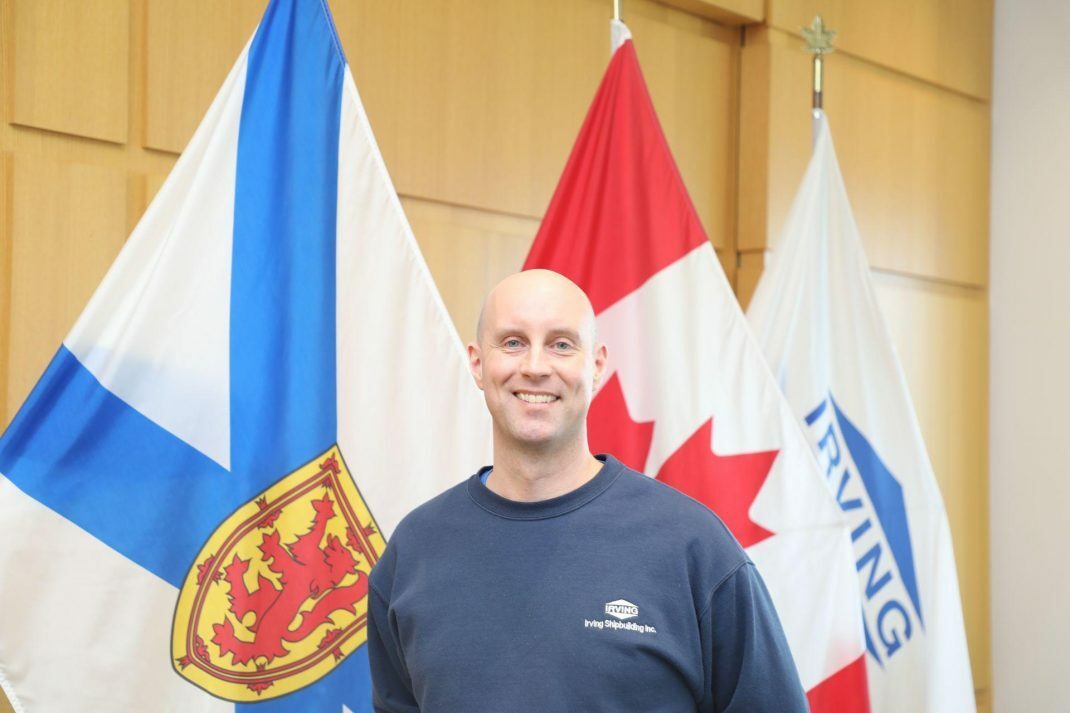 Vasquez Moule, Skills & Development Coach for Construction and Industrial Electrical apprentices.
Vasquez came to Irving Shipbuilding as a Red Seal construction electrician. Within a year at ISI, he made the move to Skills Coach to mentor apprentices and assist them in gaining their Red Seal endorsement.
What has been your favourite part of this role?
"My favorite part of the role is twofold. I really enjoy when someone gets their Red Seal, especially if they have been having difficulty in achieving it. Their whole attitude changes as they know that all the doors of opportunity will open for them now. Also, getting out to meet local people in industry ranging from the NSAA to school boards and training campuses. It allows us to showcase what we do and coincidentally allowing everyone to come together in a 360-degree learning environment."
Vasquez is passionate about sharing his experiences and knowledge with others. He strives to strengthen our workforce by building trusting and supportive relationships with our apprentices. "As they travel along their apprenticeship journey, it is important to build a trusting relationship. This would include support for any learning difficulties or extra help that maybe needed but would otherwise go unaddressed," says Vasquez.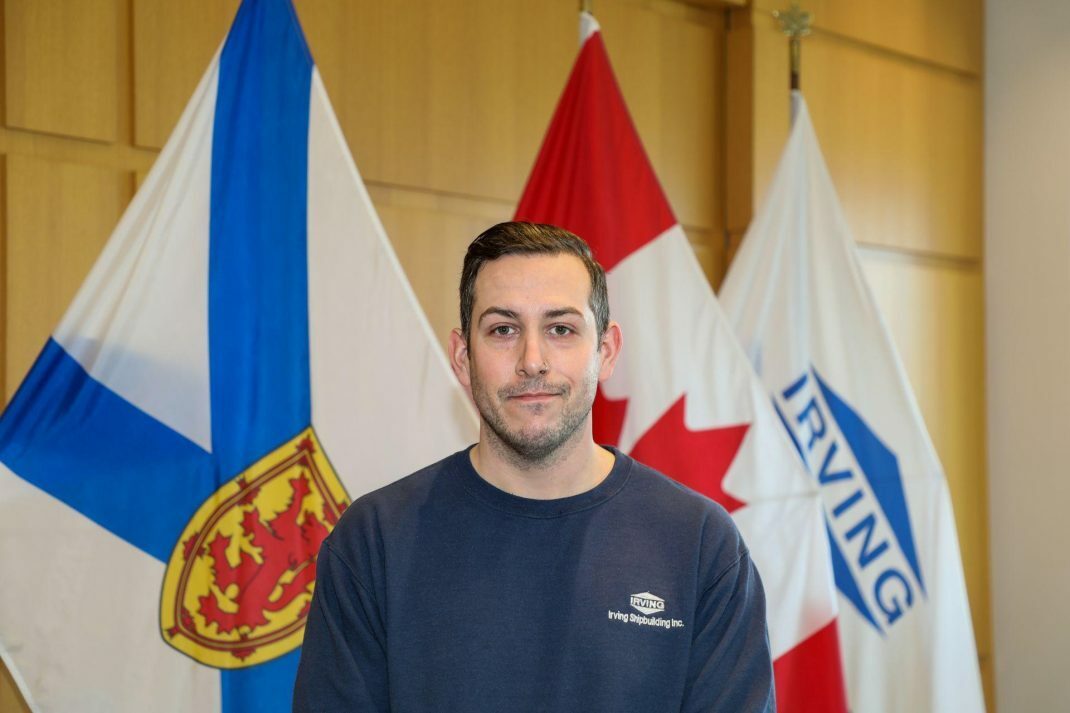 Jason Savoie, Skills & Development Coach for Metal Fabrication apprentices.
"I started with Irving Shipbuilding in the summer of 2017 as an apprentice fresh out of the Metal Fabrication program at NSCC Akerley and achieved my Red Seal certification in March 2019. I credit my success to the trusted mentors I found here at the shipyard, as I believe building those relationships are integral to developing your skills in a safe and positive environment." Having started as an apprentice, Jason is proud to be able to give back and mentor others.
What has been your favourite part of this role?
"Seeing the impact that our role has had on the engagement levels of our apprentices, which in turn is spilling over into the journeypeople. Knowing that we're helping generate real change within our working culture has been incredibly rewarding for me as we continue to develop our people."
Has anything surprised you?
"The number of opportunities that have come up to work with other departments to build our resources and relationships within the organization. Seeing the business as a whole to rally around the success of our apprentices has made it all that easier to continue pushing forward and not become complacent."
Vasquez and Jason are just two examples of the talented Skills Coaches that work every day to provide our apprentices with an impactful experience. "To best meet the needs of our apprentices, our Skills Coaches are constantly finding new learning methods and resources to share with their team," says Jason.

Apprenticeship program
As the largest single employer of apprentices in Atlantic Canada, Irving Shipbuilding is proud to support the development of apprentices into skilled shipbuilders through a dedicated Apprenticeship Program.
Our team of over 2,100 shipbuilders includes more than 250 apprentices across five skilled trades. A strong Apprenticeship Program at Irving Shipbuilding supports the goals of Canada's National Shipbuilding Strategy and helps develop skilled, engaged workers who take pride in building ships for Canada.
To learn more about the Apprenticeship Skills Coaches visit, Apprenticeship Skills Coaches - Irving Shipbuilding (shipsforcanada.ca)
Thank you to all our Apprenticeship Skills Coaches!