Innovation and Modernization
Canadian Surface Combatant Survivability Team visits Damage Control School to enhance safety for Canada's future fleet
From left to right: Michael Farrell, Fazan Kasmani, Dylan Morawski, Dave Pedersen, Brad Greenslade, Dan Dobbins.
---
It is one thing to discuss flooding, firefighting, firefighting equipment, and emergency response as engineers in an office environment. It is a much different experience to actually deal with these emergencies in the dark, with gear, and the heat of a fire or the rising water of a flood. Understanding how people react and how they are trained to react to these circumstances is vital for developing the safest and most effective solutions possible.
Canadian Surface Combatant (CSC) Senior Engineering Manager, Tom Sheehan and his team were onsite at the Halifax Damage Control School on January 21, 2021 to experience firefighting firsthand. The school is used to train thousands of Royal Canadian Navy (RCN) personnel each year in firefighting and flooding control. Members of the CSC Survivability Team suited up in firefighting gear for the opportunity to experience a very different classroom.
"The trip to the Halifax Damage Control School gave me a real in-depth human experience into ship hazards such as fire and flood," says Dylan Morawski. "It helped to build a better appreciation of how the speed of recovery impacts survivability, and the safety of the ship and its crew."
Irving Shipbuilding's CSC Survivability Team is focused on ensuring Canada's next generation of combat ships are equipped to evade detection and withstand attacks. A third component is to ensure the ship can recover from damage, which requires significantly more input from the customer to understand how they deploy personnel and equipment to fight fires, contain flooding and prioritize restoring capability.
"The National Shipbuilding Strategy is delivering a new level of capability and protection for the Royal Canadian Navy, so we as designers and builders need to understand these needs and scenarios - in terms of missions and incident response," says Survivability Transversal Engineer Michael Farrell. "Activities like visiting the Damage Control school are essential for transferring knowledge, demonstrating commitment to the sailors who will use these vessels and ensuring we deliver both a safe and capable ship to allow the crew to succeed in their missions and return home."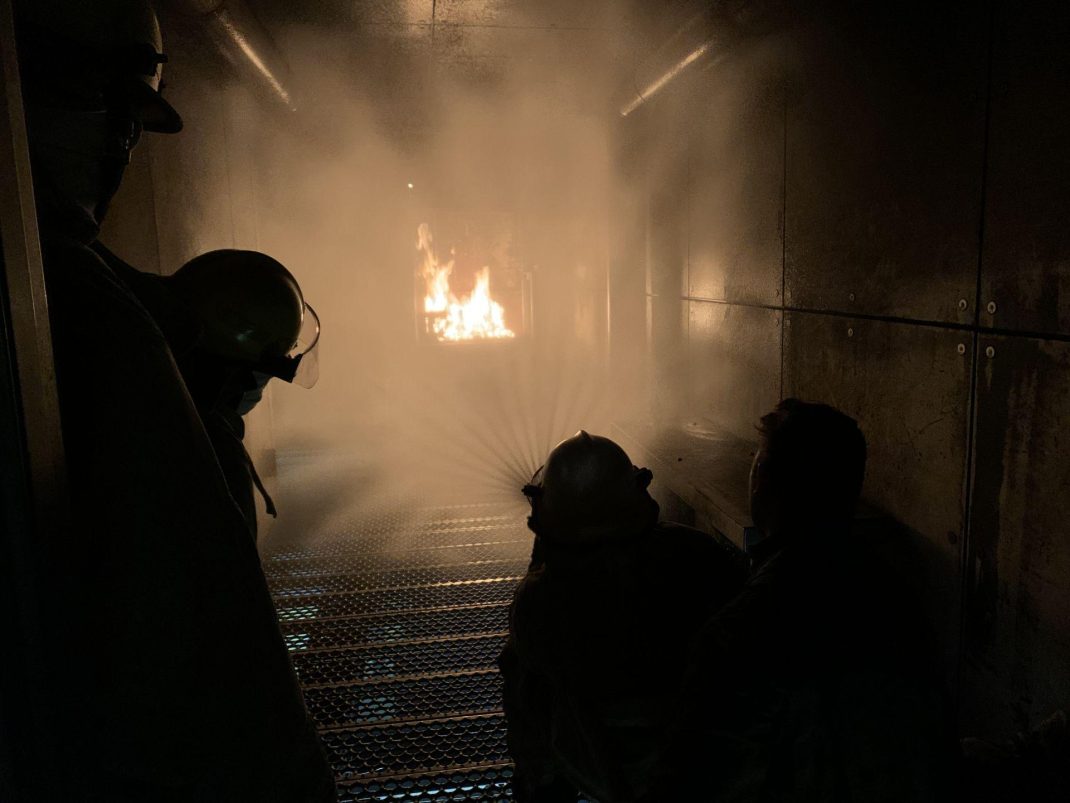 The Damage Control tour provided an opportunity to speak to recoverability experts within the Royal Canadian Navy, understand the process for recovering ships and learn the challenges, key mitigations and areas for improvement in the existing and future fleet.