Connecting Mentors with Youth in Atlantic Canadian Communities
The value of one mentor in the life of a young person can make quite a difference, but the power of many can have a positive impact on an entire generation. During National Volunteer Week, we are reflecting on "The value of one, the power of many" and recognizing the dedication of our employees to giving back.
Meet Alisa Nunokawa and Alyson Petsche, who are taking their work beyond shipbuilding to build mentorship opportunities for Atlantic Canadian youth.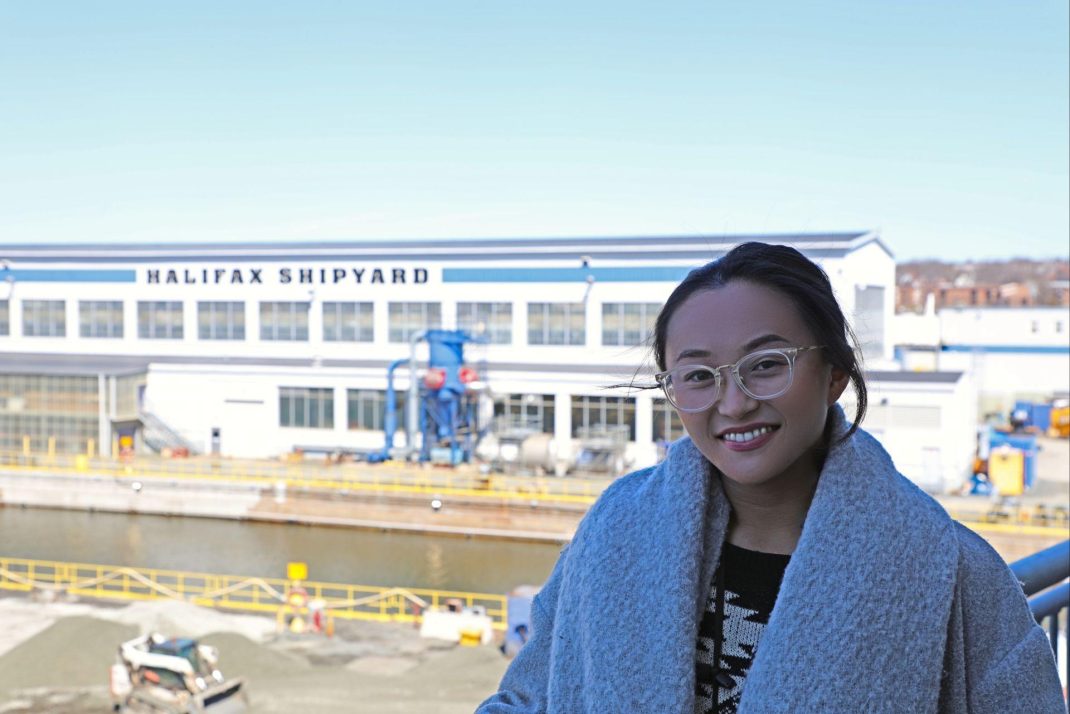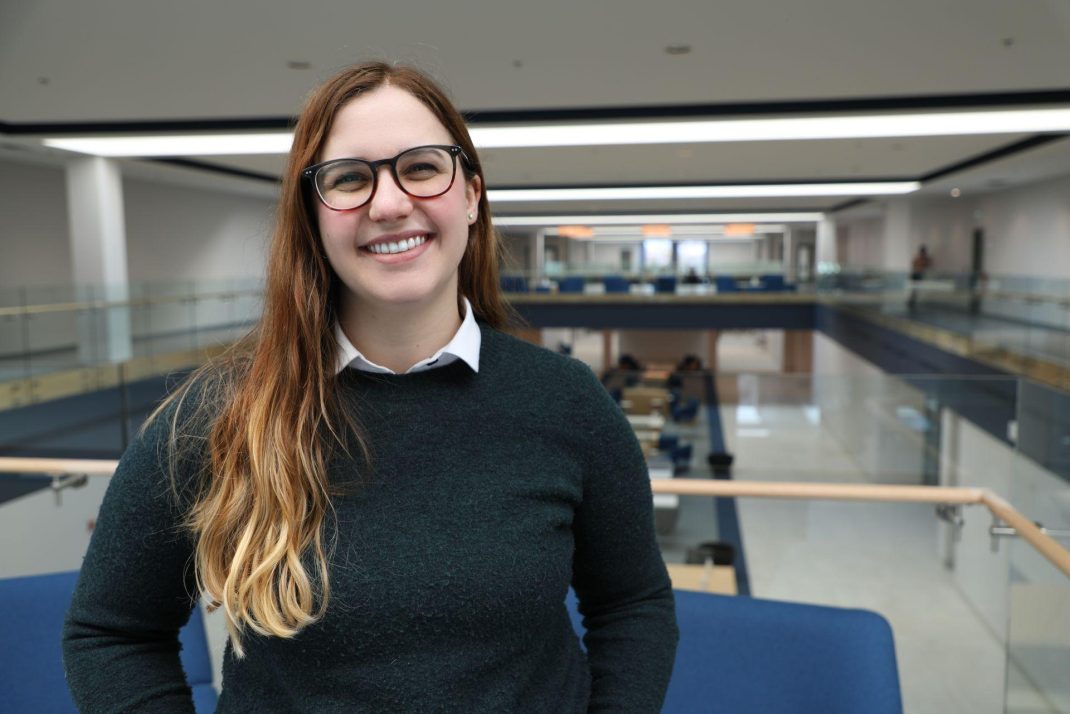 Both Alisa and Alyson are participants in the J.D. Irving, Limited (JDI) Next Gen Program, a leadership development initiative designed to prepare young professionals for meaningful and impactful careers at JDI.
Together along with 3 JDI colleagues at the company's Saint John Head Office, they are spearheading a project that engages JDI Helps and the PALS programs to help meet the recruitment needs for Big Brothers Big Sisters (BBBS).
PALS (Partners Assisting Local Schools) was initiated in 2000 by James K. Irving, Chairman of J.D. Irving, Limited and the Saint John Education Centre of the Anglophone South School District. One school and one partner has grown to more than 30 schools and over 150 partners and this positive growth continues.
The program is focused on helping address the needs and implications associated with students living in poverty. Poverty reduction remains the central focus of the PALS initiative in Saint John. However, schools both in Saint John and in other jurisdictions have developed PALS partnerships for a variety of reasons, a testament to its adoptability and adaptability as a model. Partnership initiatives vary from school to school providing many innovative opportunities. These opportunities support literacy and numeracy and offer exciting experiences that enrich children's lives. To date, JDI employees have dedicated over 90,000 volunteer hours to mentoring young students.
Big Brothers Big Sisters is a non-profit organization that has impacted over 40,000 youth in over 1,100 communities across Canada. The mentorship program matches children, including those that are faced with challenging life circumstances, with a mentor who acts as a confidant and advisor.
The NEXT Gen team found that the ratio of "Little Brothers" on the waitlist for the traditional-match program outweighed the number of "Big Brothers" enrolled as mentors in either in-school or community programs by nearly 3-1.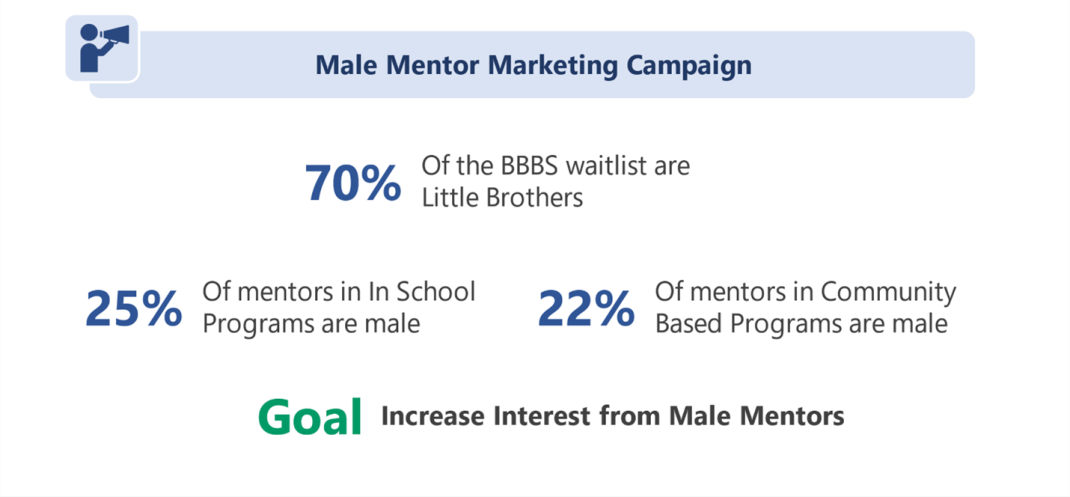 "Attracting male mentors to the program has been more of a challenge, our NEXT Gen team helped conduct research to identify ways to boost male mentor participation in the BBBS programs." said Alisa.
The team developed and pitched a marketing campaign for outreach to young adult and mature male mentors to increase participation in both in-school and community-based programs.
"We also provided support to a new virtual mentorship program that was launched earlier this year." explained Alyson.
The 12-week program was launched earlier this year in response to the challenge of conducting in-person mentoring sessions during the COVID-19 pandemic. The virtual platform allows mentors to provide literacy coaching to students in three Saint John schools from the safety of their own bubble.
The platform has the added benefit of affording more flexibility and accessibility to mentors that lead busy lives.
"The idea was to encourage JDI employees to volunteer with the program, we had a goal to enroll 10 virtual mentors from across our divisions, said Alisa. "We actually exceeded that target by signing up 25 new virtual mentors, including 14 from Irving Shipbuilding."
Based on the level of interest the project received, the group is looking to assist with setting up similar virtual mentorship opportunities in Halifax.
Both Alyson and Alisa say the objective is for mentors to develop long-term relationships with their mentees. Their hope for the future is to help recruit a pool of diverse Big Brothers and Sisters that can provide mentorship to youth of all backgrounds.
"What was most rewarding was having the opportunity to take skills developed in the work environment and being able to pivot and utilize them to improve your community," says Alyson.
"Community involvement and the importance of fostering the future generation cannot be understated in the big picture," says Alisa.
They encourage anyone who is available for just an hour per week, with experience to share, to reach out to Big Brothers Big Sisters about volunteer opportunities in your local community.
To learn more about programs in Saint John visit: https://saintjohn.bigbrothersbigsisters.ca/
To learn more about programs in Halifax visit: https://halifax.bigbrothersbigsisters.ca/