Growing Canada's Next Generation of Shipbuilders
This is an exciting time at Halifax Shipyard as we construct Canada's future naval fleet. Currently, our 1,500 shipbuilders are hard at work building Canada's first two Arctic and Offshore Patrol Ships (AOPS), the future HMCS Harry DeWolf and the future HMCS Margaret Brooke.
In our efforts to grow Canada's next generation of shipbuilders, we are focusing our recruitment strategy on building our workforce right here in Canada. We strive to keep Canadians at home and bring those Maritimers who have migrated out of province back to Nova Scotia.
We have actively recruited across Nova Scotia and Canada to find experienced tradespeople, engineers, planners and other members to join our team. These individuals, like welder Vicki Berg, are hardworking, determined young men and women who want to play a role in this important project for Canada.
In Vicki's case, her dream of becoming a welder was often dismissed by others as a career unfitting for a female. Today, Vicki is an important member of our welding team at the Halifax Shipyard, working on Canada's Arctic and Offshore Patrol Ships.
We're proud to provide the opportunity for Vicki, and many others, to stay in Atlantic Canada in jobs they are passionate about.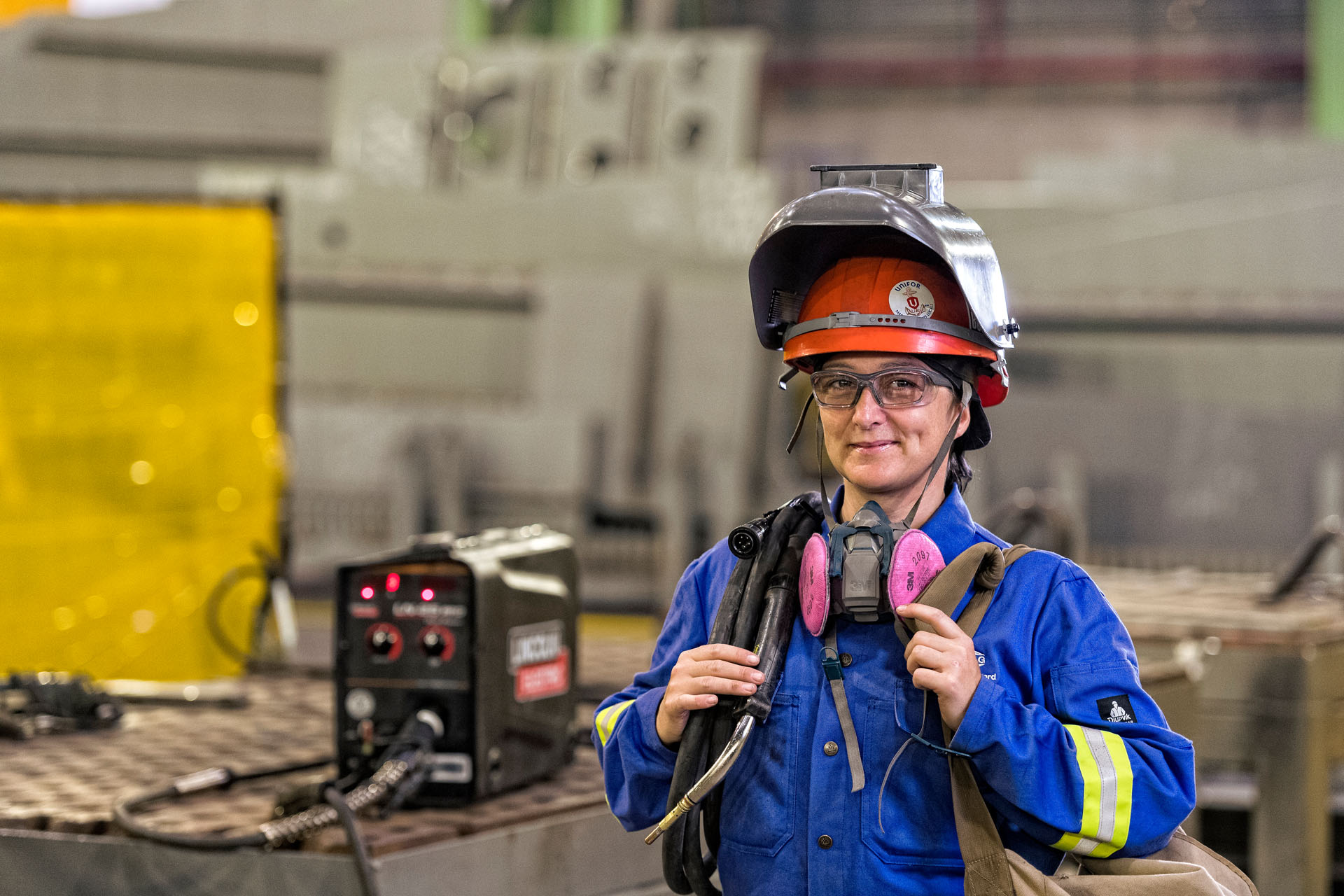 To find the best and brightest tradespeople Canada has to offer, we held hiring fairs in manufacturing and production hotbeds across the country to allow Maritimers who have left the province for work, and those who simply wanted to work on this exciting contract, the opportunity to build a life and a career in Nova Scotia.
It was through these fairs that we attracted numerous individuals like Dale Boudreau who had spent years commuting across Canada to earn a living. Like so many others, he went where work was – Ontario, Saskatchewan, New Brunswick, Alberta – always hoping he would find a stable long-term career opportunity in his home province of Nova Scotia.
Today, Dale is a pipe fabricator at Irving Shipbuilding's Marine Fabricators, helping build Canada's future fleet. His stable long-term employment now means he gets to go home to his family, including a newborn daughter, after work, no longer missing important family events and milestones.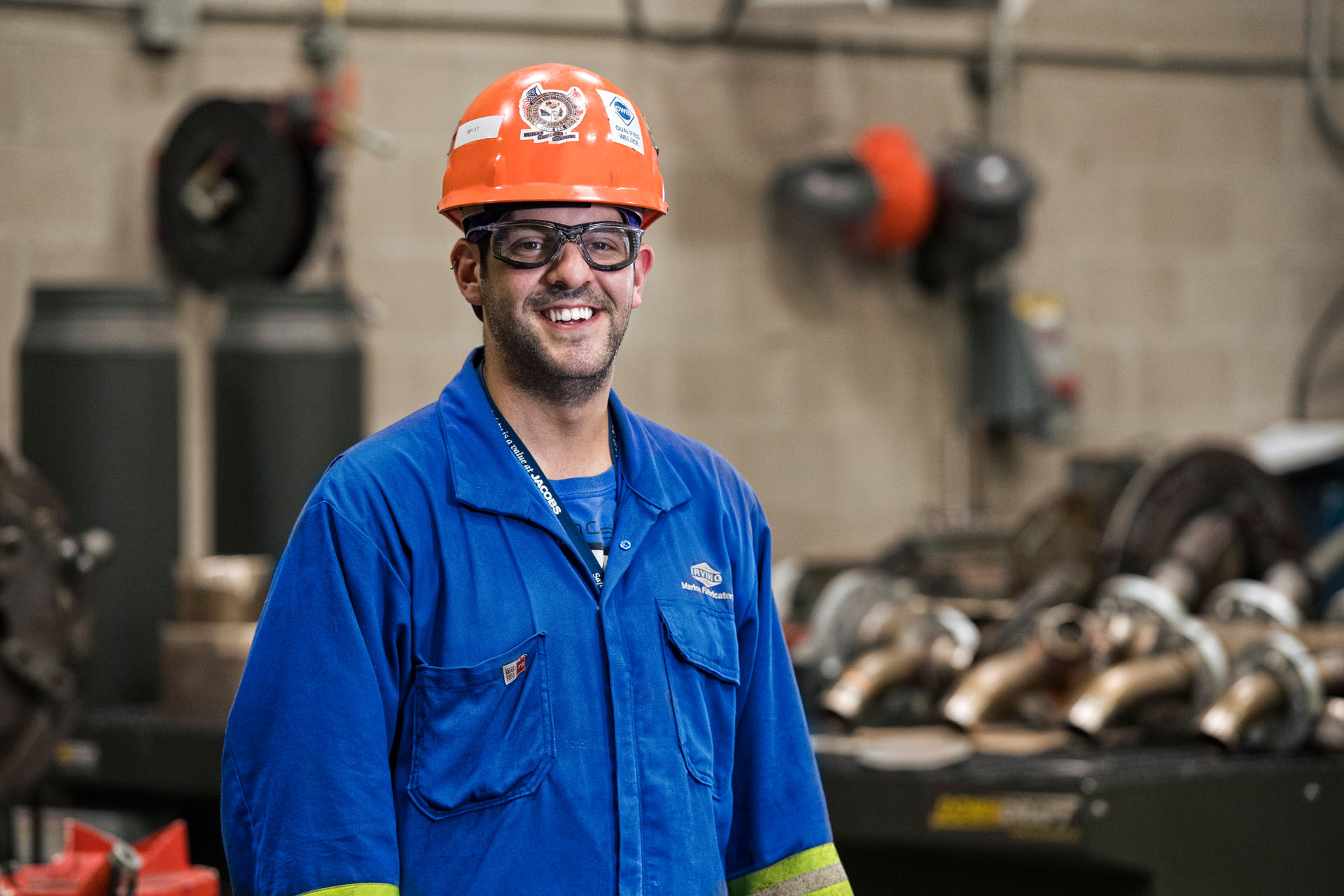 We are also invested in helping these individuals grow and progress in their careers as members of the Irving Shipbuilding team. Ambitious young people like Ryan Mitchell who want to advance and help their colleagues succeed.
Ryan joined Irving Shipbuilding in 2011 as journeymen electrician. Through his time here, he went on to become an in-house electrical Instructor, and eventually an electrical planner on the Arctic and Offshore Patrol Ship program.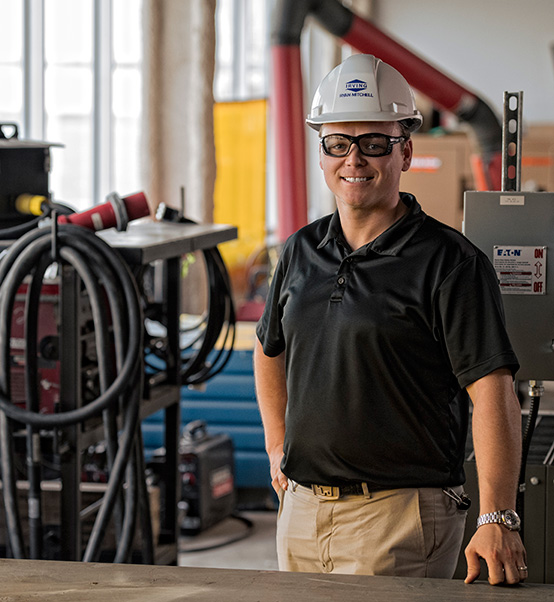 Through these efforts, we have grown and developed a workforce over 1,500 strong and 96% Canadian. With an average age of 40, we are working with our team to bring in apprentices to learn and develop their shipbuilding skills onsite and on the job. We currently have close to 300 apprentices working in our facilities and 26% of our workforce is under 30 years of age.
Over the last three years, almost 100 apprentices completed their training and earned their red seal status while working here at Irving Shipbuilding. We have grown the number of women working at the shipyard from 85 to 285 over the past five years and have partnered with organizations like Women Unlimited to help continue this growth.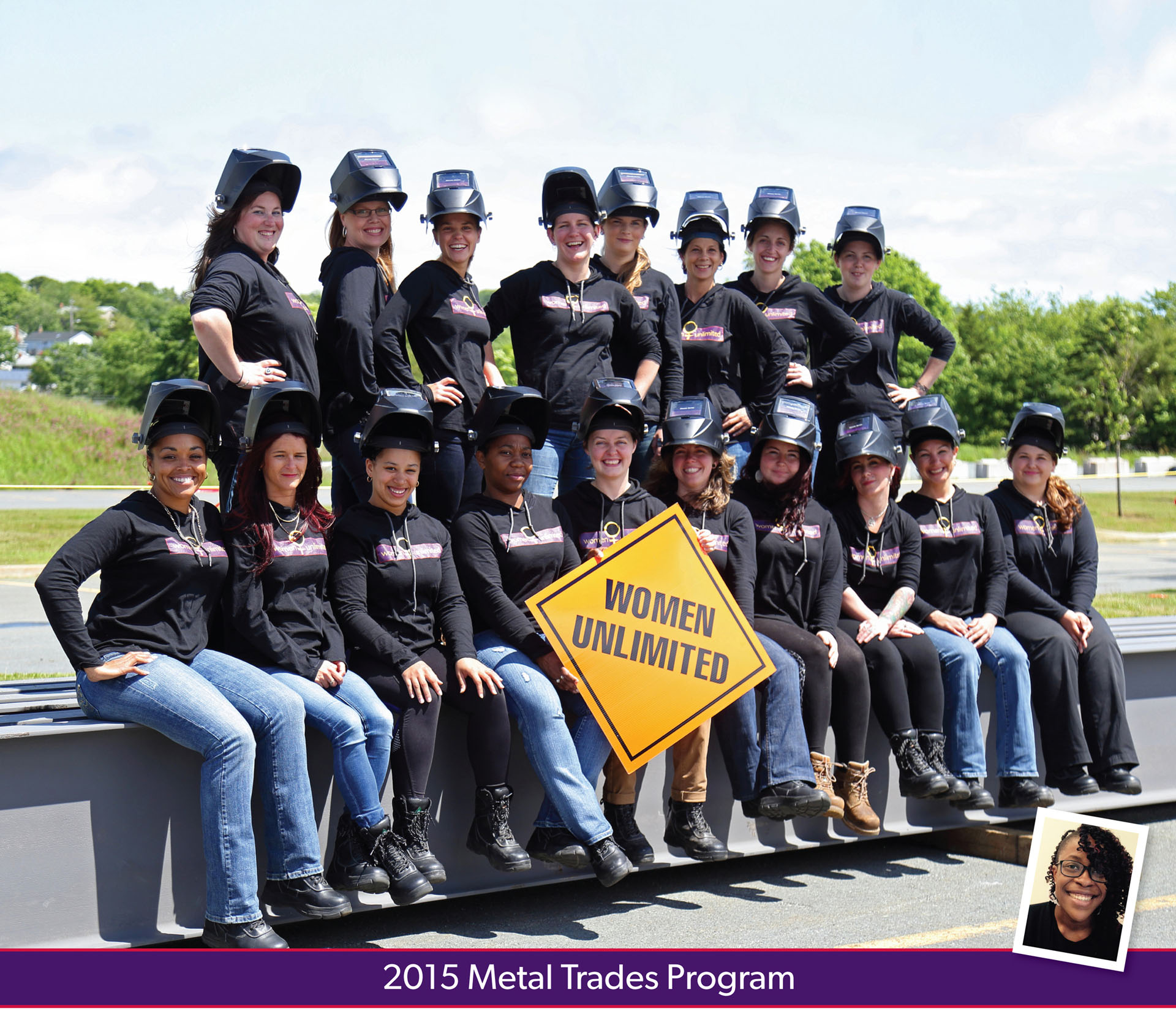 To further grow diversity in our workforce, and provide all Canadians with access to opportunities with Irving Shipbuilding, we have also launched Pathways to Shipbuilding, a partnership between 10 industry, Government and community partners, Pathways provides the opportunity for 19 indigenous students to enroll in the Metal Fabrication Program at the Nova Scotia Community College.
To help our workforce reach their highest potential, we have engaged global expertise from across the globe to bring the world's best shipbuilders here to Canada to mentor, guide, and modernize our workforce.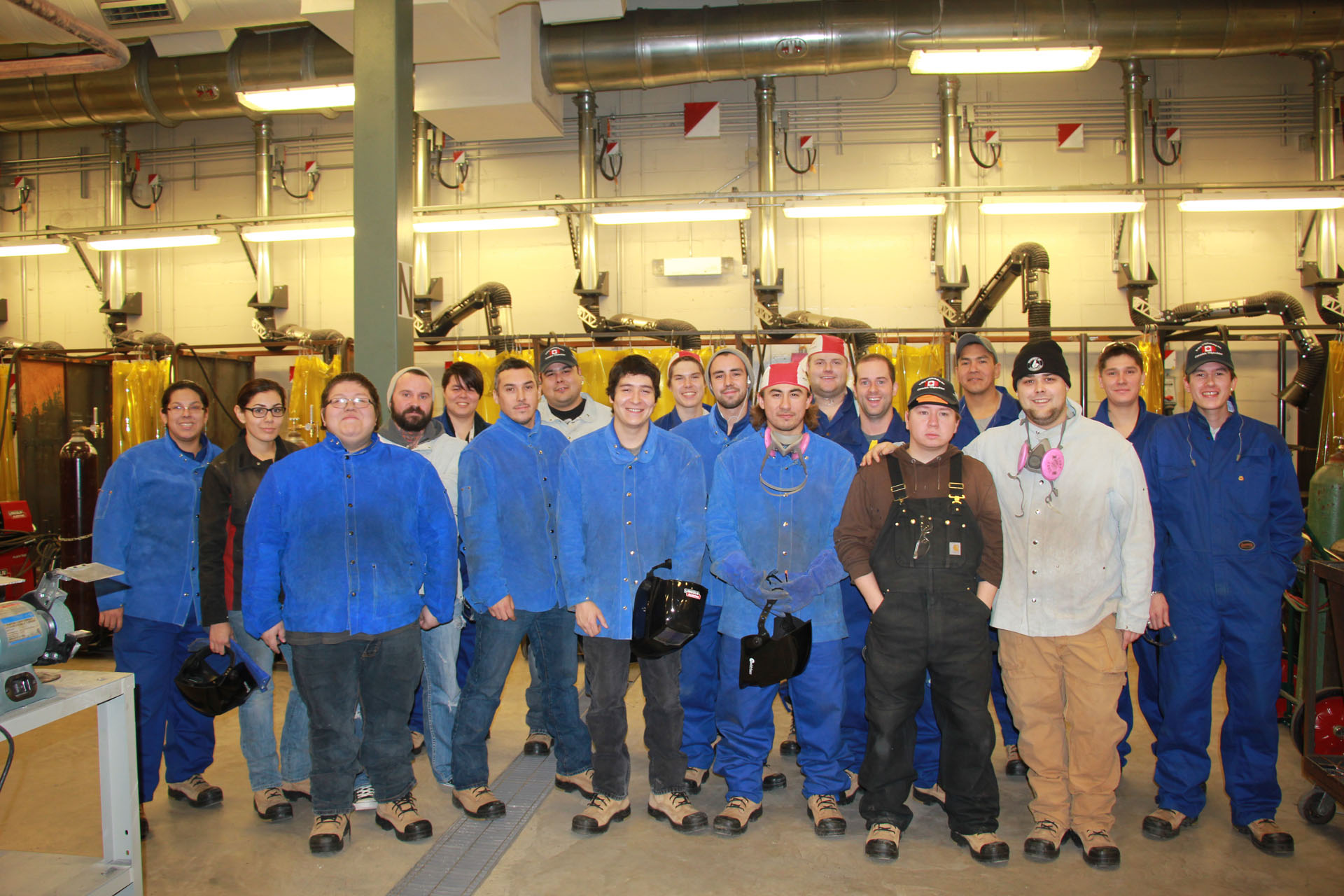 Although we actively recruit Canadians first, in some cases shipbuilding expertise does not exist in Canada or we have exhausted efforts to recruit Canadians for certain positions. In these rare circumstances, we have recruited internationally to find the knowledge, experience and expertise to complement our current workforce.
These individuals intend to eventually become Canadian citizens and will transfer knowledge and build shipbuilding capacity in Canada for the future.
At Irving Shipbuilding, we have a proud history as Canada's shipbuilder and our team is committed to providing best value to Canadians and delivering high-quality ships to the men and women of the Royal Canadian Navy.