Building Ships & Stronger Communities
At Irving Shipbuilding, our shipbuilders are doing much more than building Canada's future fleet, they're also building stronger communities by supporting various charitable initiatives. From volunteering, holding food and fundraising drives, and having fun while supporting a great cause, our team goes the extra mile to give back to our local community.
This past fall, eight motivated women from our Halifax Shipyard joined Habitat for Humanity Nova Scotia to participate in a Women's Build initiative. The women, all from different departments within the organization, spent a Saturday installing insulation and a vapor barrier in a duplex in Spryfield, Nova Scotia that is now home for the Lumsden family. This was Irving Shipbuilding's second year participating in the Women's Build program.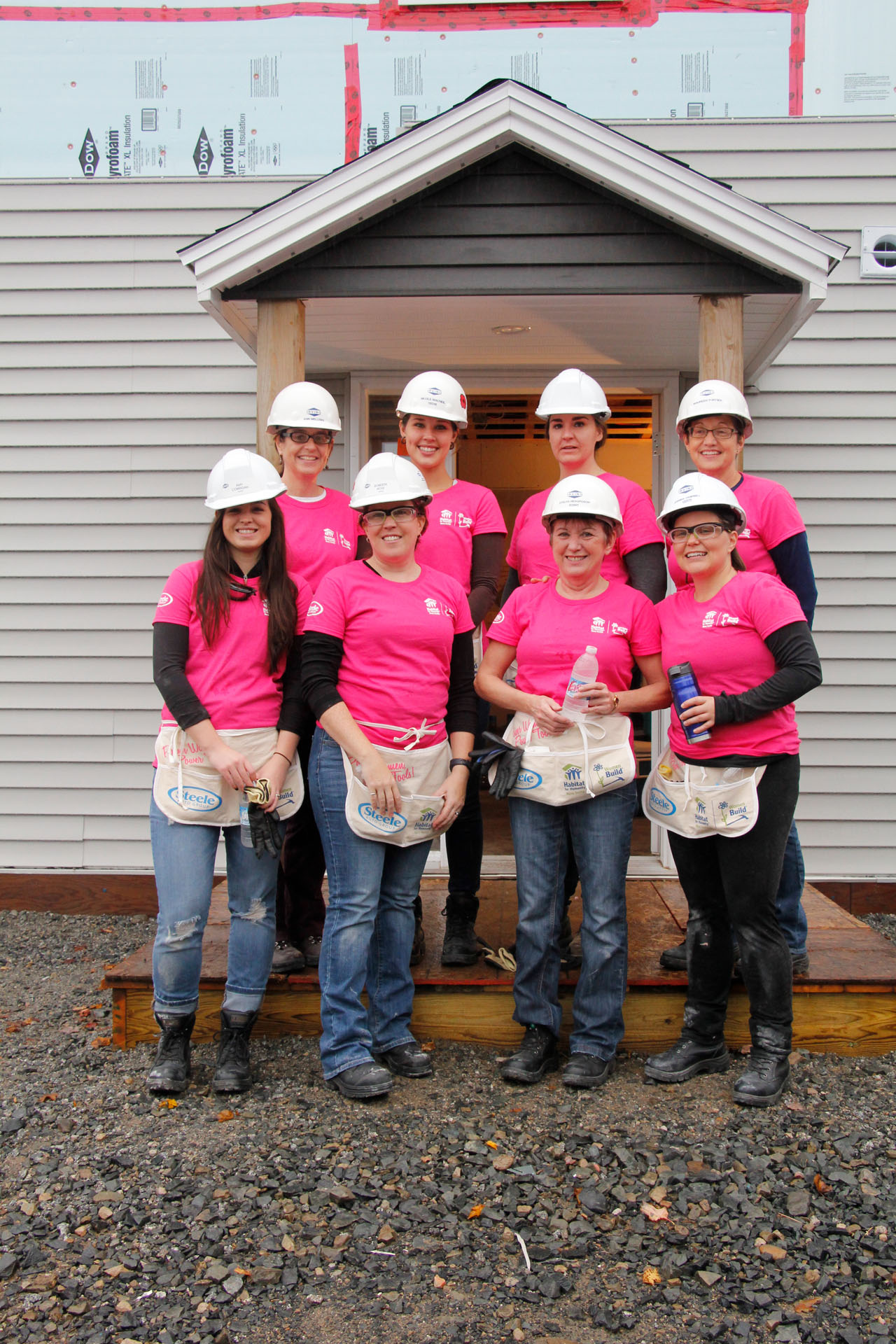 "One thing that is really important for Irving Shipbuilding is that we continuously grow and contribute to the community. What we did with Habitat for Humanity is just one example of how we are able to help out to build a greater city." - Ann Mellema, Director of Program Governance
In addition to putting in volunteer hours, our workforce has stepped up to provide support during times of need. Last spring after devastating wild fires swept through Fort McMurray, Alberta, our Unifor Local 1 workforce began a grassroots effort to raise donations for the Canadian Red Cross fire relief fund. Inspired by the generosity of our shipbuilders, Irving Shipbuilding matched all employee donations. Irving Shipbuilding has actively recruited in Fort McMurray and several members of our workforce had previously worked and lived in the region.
Similarly, when Feed Nova Scotia issued an alert that they were critically low on supplies in the summer of 2016, our workforce once again stepped up to help those who are less fortunate. Food donation bins were set up throughout our Halifax Shipyard facility and over the course of two days our employees collected several tonnes of food for the organization. Feed Nova Scotia works with shelters, food banks and meal programs across the province to ensure Nova Scotians do not go hungry.
This commitment to local foodbanks and shelters carries over to our annual holiday tradition that gives employees the opportunity to donate a turkey to a local charitable organization. Thanks to the generosity of our shipbuilders in the weeks leading up to Christmas 2016 over 350 turkeys were donated to foodbanks, shelters and other organizations throughout Halifax and the surrounding communities.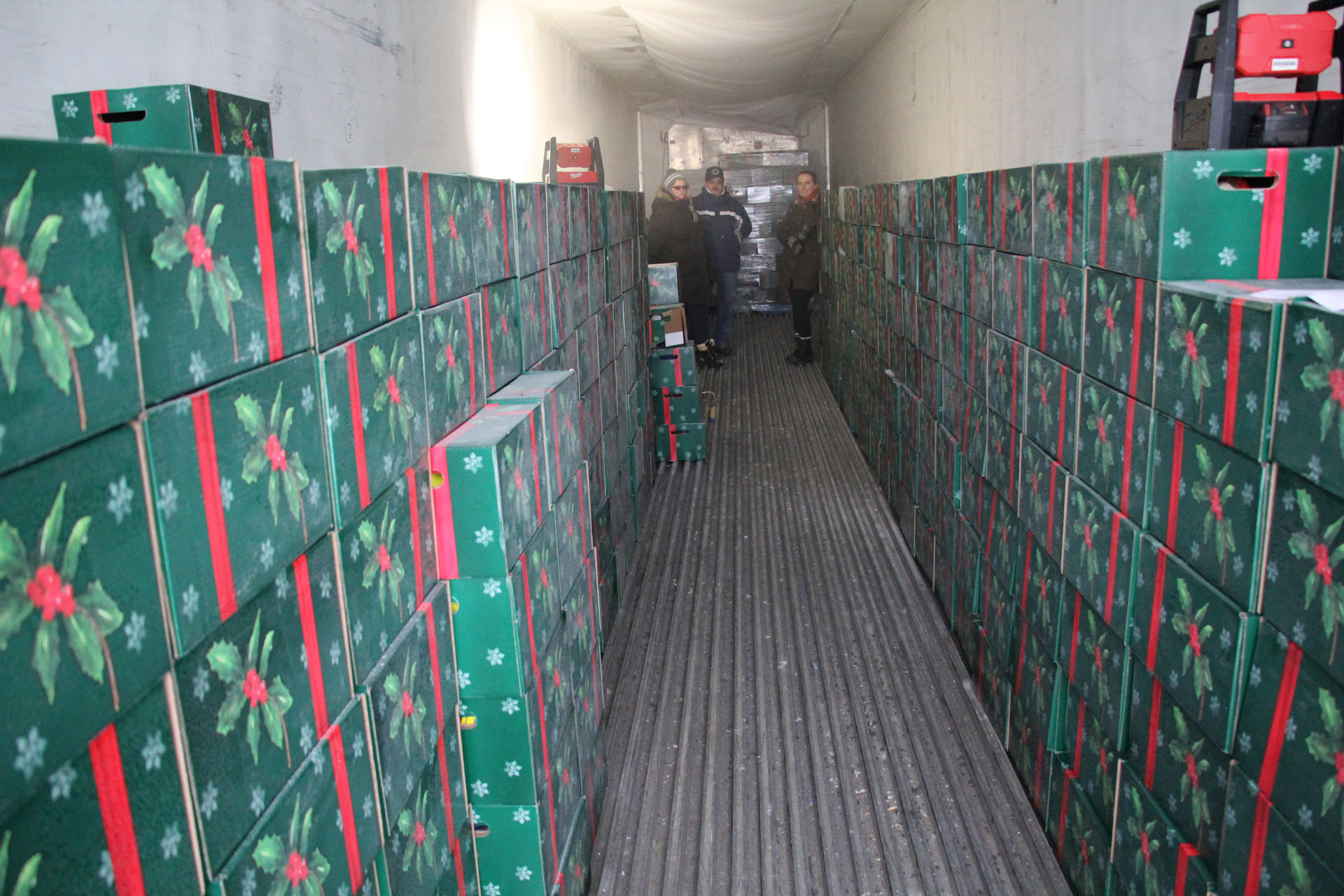 Our commitment to the community also includes using employee activities as a way to both give back and build comradery among our workforce.
The Annual Dave Hart Memorial Employee Hockey Tournament brings the workforce together for a day of fun and friendly competition all while raising funds to help cover hockey fees for under-privileged youth in the Chebucto Minor Hockey Association. In its first year, the tournament raised over $2,700 and provided hockey fees for eight youth who could otherwise not afford them. The 2017 event raised over $4,700 and will provide the opportunity for more deserving kids to enjoy the sport.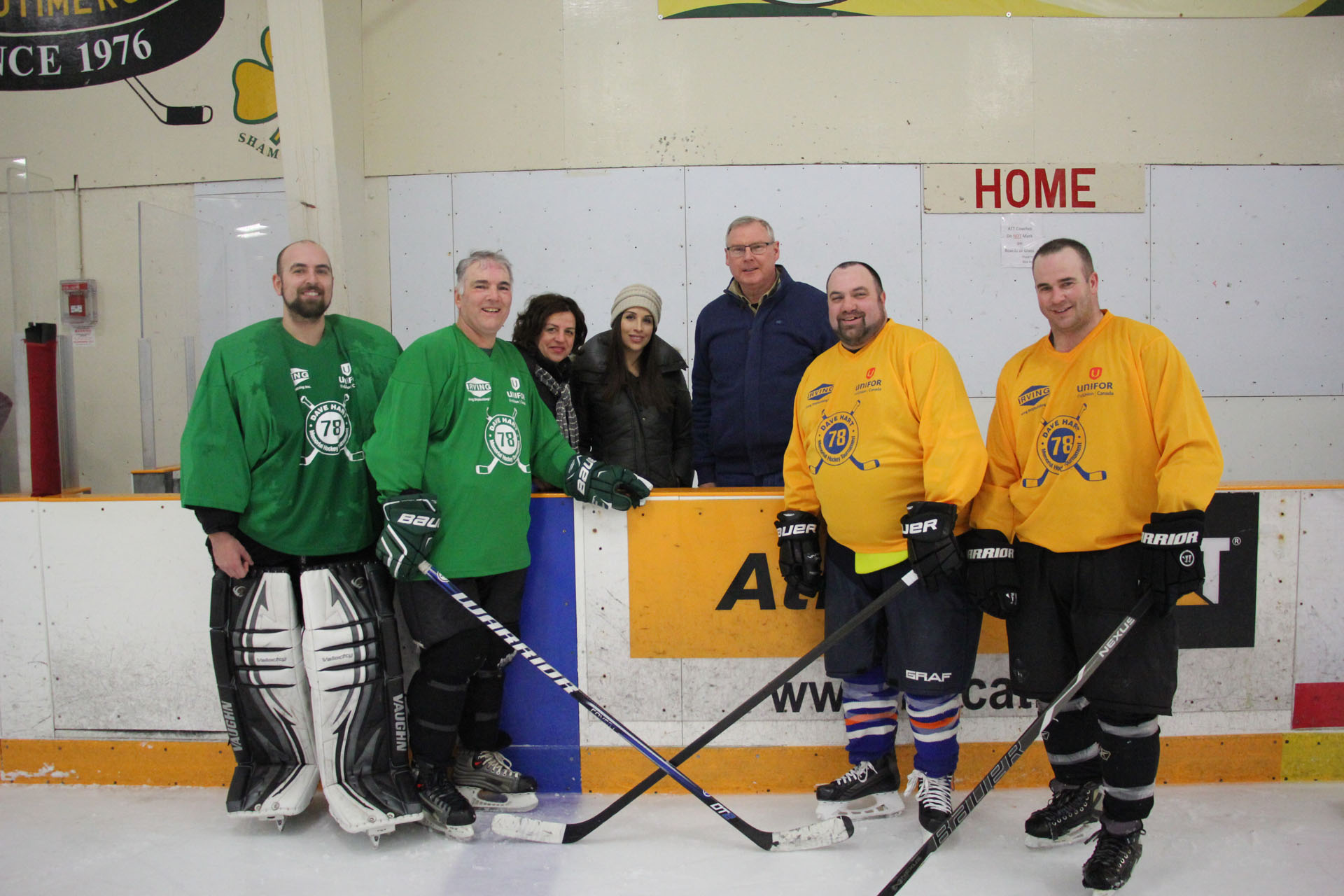 We're proud of our shipbuilders for everything they do to build ships and stronger communities throughout Canada.